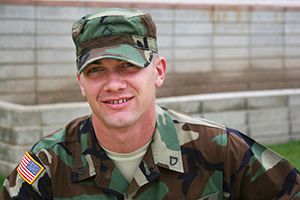 The Department of Veterans Affairs (VA) has announced it is expanding how claims for Camp Lejeune chemical exposure are reviewed. An estimated 20,000 veterans living in Florida are among those affected by the camps contaminated water.
Were you or someone you love affected by the water contamination at Camp Lejeune between 1957 and 1987? Contact the West Palm Beach veterans' benefits lawyers of Gordon & Partners . We can help you fight for the compensation you deserve!
Call 1 (855) 722-2552 or fill out an online contact form.
Years ago, the VA created a list of 15 presumptive conditions they believed veterans and some family members suffered as a result of the water contamination. The list included conditions such as bladder, kidney, lung, and breast cancer.
Moving forward, the VA will no longer require veterans to have their claims reviewed by a panel of experts. Victims may now automatically qualify for veterans disability benefits.
The change is a big step for many who suffered injury and illness after being exposed to perchloroethylene, a colorless liquid that is often used for dry cleaning. It is estimated that 750,000 troops, families and employees at Camp Lejeune were exposed to the chemical.
For years, victims have fought to obtain the benefits they deserve. Residents were first warned about a possible contamination in 1985, however, the Marine Corps originally blamed an off-base dry cleaner until it was uncovered that chemicals actually came from industrial spills, leaking storage tanks and much more.
The veterans benefits lawyers at Gordon & Partners are ready to help those who have been denied the benefits they need after being exposed to contaminated water at Camp Lejeune. With decades of legal experience, we can thoroughly investigate your claim to determine your legal options.
For a free claim review, call 1 (855) 722-2552 or fill out a Free Case Evaluation.