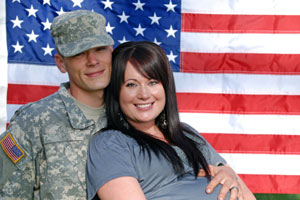 A veteran is generally defined as someone that has served our country in the U.S. Armed Forces on active duty and was released under honorable conditions. For their sacrifices, veterans are provided a variety of benefits from the United States Government when they return back to our shores.
At the law offices of Gordon & Partners, our veteran benefits attorneys are experienced in helping veterans get all the benefits they are entitled to and can help determine what benefits you are eligible to receive and the most efficient way for you to obtain them.
We proudly offer 100% FREE case reviews which allow veterans to submit the details of their claim and we also work on a contingency-only basis. This means that we do not get paid unless we obtain a verdict or settlement for your case.
Veterans Benefits Categories
Veteran's benefits can be separated into the following categories:
Education
Vocational Rehabilitation
Medical
Housing
Pension and Life Insurance
Education Benefits
While on active duty, service men and women can earn credits toward financing their post-high school education. Up to ten years after discharge from active duty, veterans are able to use up to $50,000 towards their education or vocational training.
The Servicemen's Readjustment Act of 1944, more commonly known as the G.I. Bill, allows for veterans to have their tuition, books and living expenses paid for up to 36 months. This includes under-graduate, vocational and post-graduate education. Full reimbursement is only issued if the institution is public. If the veteran attends a private school, they are only entitled to as much tuition as the most expensive public institution in the state.
Contact the veteran benefits lawyers at Gordon & Partners to learn more about education benefits for veterans.
Vocational Rehabilitation Benefits
Veterans with service-related injuries are eligible to receive benefits if they are unable to maintain employment due to their disability. Certain veterans may be entitled to collect at as much as a 100 percent rate if they have the following qualifications:
If the veteran's disability prevents employment

and

the disability was rated a 60% or higher by the VA.
If a veteran sustained two or more disabilities that have a combined rating of 70% or higher by the VA.
To see if you qualify for vocational rehabilitation benefits, contact the veteran benefits attorneys at Gordon & Partners.
Medical Benefits
Veterans who are enrolled in the VA health care system are offered free medical at veteran clinics and hospitals. Medical services offered include:
Outpatient services
Dental
Pharmaceutical needs
Prosthetic services
Nursing homes
Rehab and counseling; such as alcohol and drug dependency and readjustment counseling
If you need help finding the nearest VA hospital or clinic or to find out how to enroll in the VA health care system, contact the veteran benefits lawyers at Gordon & Partners.
Housing
Veterans who meet credit requirements, 100 percent home financing is guaranteed. Home loans are available to assist in purchasing, refinancing or building a home. In addition, if a veteran were to default on their loan, the VA incurs the mortgage costs and pays off the balance.
For veterans who were disabled in active duty, grants are available to make necessary modifications to their homes.
Homeless veterans are entitled benefits, as well. In addition to the home loan benefits, veterans with either mental or physical disabilities are provided with housing in VA residential amenities.
Contact the veteran benefits attorneys at Gordon & Partners for more information on home loan assistance available for veterans.
Pension and Life Insurance
Pension is paid to veterans who are over 65 years old and have little to no income. Pension can also be paid to veterans who are under the age of 65 if they are permanently disabled.
Monthly life insurance benefits are also available to the survivors of veterans who have died on active duty, active duty for training or inactive duty training. In order to qualify for life insurance benefits, the veteran's death must have been caused by a service-related injury or disease and must have been receiving compensation at time of death.
Contact The veterans benefits attorneys At Gordon & Partners Today
If you or your loved ones have served our country, it is important to know of the veteran benefits available. At Gordon & Partners, our experienced veteran benefits attorneys can help you navigate the system and make sure that you receive all the compensation you are entitled to for your service and sacrifice.
For more information about your veteran benefits, contact us today at 1 (855) 722-2552.