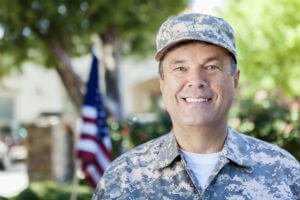 To get disability benefits from the U.S. Department of Veterans Affairs (VA), you must be able to prove a connection between your service in the military and the disability or medical condition for which you are applying for disability.
If your VA disability claim has been denied based on service connection or you need help proving your disability is connected to your service, contact our veterans' disability attorneys today for a free, no obligation consultation. We will analyze your injury or medical condition and help you gather the evidence to support your claim.
There are five ways an attorney can help you establish service connection for disability benefits:
Direct Service Connection
A direct service connection means straightforward evidence exists of a connection between the disability or medical condition and an incident documented during your service. As an example, there is a direct service connection between being struck in the head and ensuing headaches, concussions and dizziness.
However, if there are no records of the event, you will have to rely on statements from veterans willing to confirm what happened. If there are eyewitnesses who are willing to tell the truth about your injury, it should not be difficult to establish a direct service connection.
Presumed Service Connection
The VA will presume a service connection exists if the veteran develops a specific condition within a certain amount of time after military service. The VA maintains a list of presumed service connected conditions that identifies the conditions that commonly result from several unique military situations and the time limits for when these conditions must develop.
Some examples include former prisoners of war who developed psychosis or anxiety after being imprisoned for any length of time. These veterans must be at least 10 percent disabled.
Another condition with a presumed service connection is a Vietnam veteran who developed Parkinson's after being exposed to Agent Orange. Gulf War veterans who developed certain conditions also qualify.
Preexisting Injury Aggravated by Military Service
Veterans can also prove a service connection by showing the activities of their service aggravated an injury that already existed. The caveat is the condition must be on the veteran's original medical exam at the time of enlistment. There must also be evidence of an event that made the condition worse. If these conditions are met, a connection will likely be viewed as legitimate.
Secondary Service Connection
This term is a reference to secondary disability caused by an initial disability that is connected to service. However, it does not matter if your secondary disability is tied to the activities of your service. The challenge is for your attorney to show that it would not have occurred if the first disability (that is connected to your service) did not occur. This will require medical evidence showing the secondary condition was caused or aggravated by the service-connected disability.
Injuries from VA Health Care
It is possible for a veteran to be injured when being treated by the VA. If such an incident occurs during a treatment, rehabilitation effort, hospitalization or other form of VA health care, the injury will be deemed connected to service.
Contact Us Today
If you believe your disability is service-connected but have been denied veterans' disability benefits, contact Gordon & Partners for a free, no obligation consultation. Our attorneys will gather evidence and help build a convincing case that your current disability or medical condition is related to your service.
Call 1 (855) 722-2552 or complete a Free Case Evaluation form.