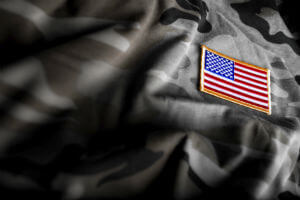 If you or someone you love has questions about VA disability benefits, the West Palm Beach veterans' disability lawyers at Gordon & Partners can provide you with detailed answers specific to your concerns.
We are experienced in helping veterans obtain the benefits they deserve after having served our country honorably. We offer free consultations and will not require any payment unless we recover the payment you deserve.
If you have questions in addition to those answered below, do not hesitate to contact us today.
What Are VA Disability Benefits?
Disability compensation is paid by the U.S. Department of Veterans Affairs (VA) to veterans who have sustained service-connected injuries or illnesses that occurred during or were made worse by active military service.
The injuries and illnesses must have occurred during:
If you were in inactive duty for training, your disability must have been caused by injury, heart attack or stroke.
Compensation may also be available for post-service disabilities that are considered related or secondary to disabilities that occurred during or are directly connected to military service.
Applicants must have received a discharge other than dishonorable conditions to qualify for benefits.
It may also be possible for family members of a disabled veterans to obtain benefits.
How Do I Apply for VA Disability?
There are several ways you can apply for VA disability benefits:
According to the VA, the fastest way to obtain benefits, is by submitting a Fully Developed Claim online. This means that you will also submit all supporting medical evidence for your claim so that the ratings specialists have all relevant information for determining your disability rating.
You must submit:
Discharge or separation papers
Service Treatment Records
Medical records from your doctors and/or hospital
Our disability benefits attorneys can help you navigate the application process and gather all of the evidence you will need to support your claim, as obtaining medical records and other documentation can be complicated.
If you do not choose to provide a Fully Developed Claim, the Veterans Service Representative assigned to review your claim will be responsible for gathering the necessary evidence to support your claim. To do this, he or she may request evidence from you, a medical professional, or a government agency or other authority.
Once all the necessary evidence has been gathered and reviewed, you will be assigned a disability rating, which will determine the compensation you are awarded. You will be notified of the decision my mail.
If My Claim is Denied, Can I Appeal?
VA disability applications can be denied for several reasons, including if:
The VA does not have enough proof showing that your injury or illness is service-connected
The VA does not believe you have a disability
The veteran's discharge was less than honorable
The veteran's disability resulted from in-service misconduct
If you disagree with any part of the VA's decision on your claim, you can appeal the decision by submitting VA form 21-0958, a Notice of Disagreement, to your local VA office.
This will initiate a review of your appeal at the local level. During this time, you can submit additional evidence to support your claim. You can choose for your claim to be evaluated in a traditional review, which will simply determine if your claim was processed correctly, or by a Decision Review Officer, who can award you benefits, deny your claim or allow it to continue in the appeals process.
The next step in the appeals process is to submit VA Form 9, Appeal to the Board of Veterans Appeals, which will send your appeal to the Board for final review. You can choose to have your case heard during a hearing or your representative can submit a legal argument on your behalf.
If you still are unhappy with the decision on your claim, you can appeal to the Court of Appeals for Veterans Claims. If your appeal is denied there, you can appeal to the U.S. Court of Appeals for the Federal Circuit. Generally, very few cases reach this point, and only legal matters will be reviewed, not agency decisions.
Having an attorney by your side will be vital to successfully navigating the VA disability benefits appeals process.
How Are VA Disability Benefit Payments Calculated?
The amount of disability benefits you will receive depends on your level of disability. Based on the evidence you submit with your claim, the VA will rate your disability from zero percent to 100 percent in 10 percent increments.
You can check the current Veterans Compensation Rate Table to determine the level of pay you should be receiving based on your VA disability rate.
If you have multiple disabilities, the VA will use a Combined Ratings Table to calculate a combined disability rating, as they are not simply added together to determine your total disability rating.
You may also receive additional payment if you have:
Severe disabilities or loss of a limb
A spouse, children or dependent parents
Seriously disabled spouse
VA disability rates are the most common reason for appeals, as applicants often feel that the VA did not give them a high enough rating.
When Will I Begin Receiving My Disability Benefits?
The application process for VA disability benefits can take approximately eight months to one year or longer before you will hear a decision on your claim due to the high volume of claims waiting for review.
If you choose to appeal a decision, the process will be extended significantly.
According to the VA, once you have received notice that your claim for benefits has been approved, you should receive your funds within 15 days, depending on if you chose to receive a check or direct deposit.
Can I Work While Receiving VA Disability Benefits?
Yes. Veterans are permitted to work while receiving VA disability benefits for a service-connected disability. There is also no limit to the amount of income you can earn.
However, there is an important exception to this rule. If you have received a 100 percent disability rating or Individual Unemployability because your service-related disability prevents you from working, your payment depends on your inability to work.
In this case, if you return to work, your disability rating and payment will be affected.
Can I Receive VA Disability Benefits and Social Security Disability at the Same Time?
Social Security Disability Insurance (SSDI) and VA disability are two separate government-run programs that each have their own set of requirements for obtaining benefits. In some situations, a veteran may qualify to receive both.
SSDI provides benefits to those who can no longer work because of a disability that has lasted or is expected to last at least 12 months or result in death. It only awards benefits for those who are permanently disabled and cannot work.
If you have a 100 percent VA disability rating, you should consider applying for Social Security Disability, as you may qualify for benefits. However, your disability rating will not guarantee that you receive SSD benefits.
Do I Need a Veterans' Disability Lawyer?
The VA disability program is complicated to navigate, especially if you need to appeal a decision. Working with a VA disability lawyer who understands the system and is experienced in pursuing such claims is to your advantage.
The veterans' disability lawyers at Gordon & Partners will help you through every step of the process, from gathering and compiling the necessary evidence and filing your claim for you to advising if you should appeal a decision and representing you through the process.
We will work with you every step of the way to help make sure your application or appeal is complete and accurate and that you are receiving the payments you deserve.
Contact us today for a free, no obligation consultation and review of your claim to learn more.
Call 1 (855) 722-2552 or complete a Free Case Evaluation form.