West Palm Beach Mesothelioma Attorneys

– Client Reviews

Receiving a mesothelioma diagnosis can be devastating, especially given the fact that many manufacturers and employers disregarded the dangerous of asbestos and continued to use the toxic products.
That is why Gordon & Partners has a dedicated team of experienced attorneys focused on seeking justice and fair compensation for victims. Our West Palm Beach mesothelioma attorneys handle a select number of cases at a time, allowing for personalized attention to each and every case.
We work to hold manufacturers and employers accountable for their negligent actions and can help you recover compensation for medical bills, lost wages, funeral expenses, pain and suffering, and other damages. Schedule a free, no obligation consultation today to discuss your legal options. We work on a contingency fee basis, which means you do not owe us anything unless you win.
Call 1 (855) 722-2552 or complete a Free Case Evaluation form.
Mesothelioma Linked to Asbestos Exposure
Mesothelioma is a malignant cancer of the lining of the lungs caused by exposure to asbestos, a known carcinogen that was used for decades in a variety of industries including construction, automobile manufacturing, mining and shipping.
Asbestos fibers can easily be transferred through physical contact and, through inhalation or swallowing, can travel through the lungs and become lodged in the pleura (the thin membrane lining the lungs). Victims can be people who worked directly with the product or who were exposed through contact with someone who worked with it.
Reports indicate that medical evidence dating back to the 1920s has linked asbestos to mesothelioma and other serious illnesses. However, manufacturers and companies refused to acknowledge the link and continued using the toxic material. The use of asbestos was banned from use in the U.S. in 1977.
In the majority of cases, the onset of mesothelioma symptoms is usually very slow, and may not appear until 30 to 50 years after exposure. Unfortunately, there is no known cure for this terrible disease and most patients diagnosed with mesothelioma are given less than a year to live.
As recourse for their suffering, those who were diagnosed with mesothelioma after being exposed to asbestos may be entitled to compensation. Our West Palm Beach mesothelioma attorneys can help you fight for the justice you deserve.
Call 1 (855) 722-2552 for a free case evaluation today.
How an Attorney Can Help
In order to file a claim for compensation for mesothelioma, the victim must provide proof of exposure to asbestos, which may have occurred decades before being diagnosed. Exposure typically occurs in the workplace, and the delayed onset of the disease makes it difficult for patients to remember when or where the asbestos exposure occurred.
With years of experience representing mesothelioma victims, our attorneys will investigate your claim to identify a causal relationship between your exposure and diagnosis. We will comb through your medical records, work history, and other documents and evidence in order to build a strong case on your behalf.
We will work to demonstrate proof that your employer knew, or should have known, about the dangers of asbestos, yet continued to use the products, endangering the health of workers and their loved ones.
Defendants will put up a strong fight in an attempt to prove that the victim was exposed somewhere outside of their employment. This is why it is extremely important to have an experienced team of dedicated lawyers on your side.
Our West Palm Beach mesothelioma attorneys have an established record of defending the rights of the injured and will work tirelessly to get you the compensation you deserve.
Contact us today by filling out a Free Case Evaluation form.
Recovering Compensation
Recovering compensation for mesothelioma can be a long and complicated process. Having the right team of lawyers behind you is critical to successfully recovering the compensation you deserve.
Because most cases of mesothelioma were developed as a result of exposure to asbestos in the workplace, employers and manufacturers of asbestos products are typically named as defendants.
The plaintiff can be someone who was directly exposed to asbestos (primary exposure), who came into contact with someone with direct contact with asbestos (secondary exposure) or who lost a loved one to the disease.
The two most common types of lawsuits filed on behalf of mesothelioma victims are personal injury and wrongful death claims. In some instances it may be possible to recover damages through a workers' compensation lawsuit.
Our West Palm Beach mesothelioma attorneys have detailed knowledge of the intricacies involved in filing a mesothelioma lawsuit and will diligently work to build a robust case on your behalf. To find out if you have a case, schedule a free, no obligation consultation with one of our knowledgeable attorneys.
Learn more about recovering compensation by chatting with a representative.
Contact Our West Palm Beach Mesothelioma Attorneys
At Gordon & Partners, we believe in holding companies accountable for negligent actions that lead to the injury or death of innocent victims.
Our West Palm Beach mesothelioma attorneys have a compassionate ear for victims and their families in their pursuit of justice for their suffering. We will work tirelessly in an effort to defend the rights of the injured and to recover just and fair compensation.
Contact us today for a free review of your case. Call 1 (855) 722-2552.
Verdicts & Settlements
R.J. Reynolds Tobacco Company product liability.
R.J. Reynolds Tobacco Company product liability.
Jury verdict for the wrongful death of a 63-year-old man survived by his widow.
Verdict against cigarette manufacturer for family of local lawyer who died of lung cancer.
Verdict against tobacco manufacturer for family of man who died from lung cancer as a result of smoking.
Verdict for widow of man who died of lung cancer as a result of addiction to smoking.
Gordon and Partners, along with co-counsel, recently represented the family of a smoker who passed away when she was 60 years old from lung cancer caused from her long time addiction to smoking cigarettes since she was a young girl. The case was tried in Lowell, Massachusetts and resulted in a verdict of 17 million dollars on May 31, 2019.
Recovery for man and family for injuries caused by a defective auto part.
Verdict for a smoker who contracted cancer of the jaw.
A Pinellas County jury verdict for the estate of a man who died of lung cancer at the age of 42.
View more results
Live Chat Now
Recent News
Testimonials
To Scott Fischer & the Gordon & Partners staff,

It's not often enough where you [have] the experience of dealing with a staff such as Gordon & Partners. My experience has been more than pleasurable dealing with a professional…
Many thanks from both Gerry & I to everyone who worked on both our cases.
Special thanks to Wally, Bob & Emily & the rest of the team members who did such an excellent job on our cases. Each time our mouths dropped to the floor when we saw our…
We cannot express the gratitude we have for the quality of service received from Chris Calamusa, representing your firm. Exceptional is an understatement. We are very impressed with the depth of his knowledge in his respective areas of expertise…
I would like to share the very professional and enjoyable experience in dealing with Jimmy Herron.

Jimmy has been very informative and helpful throughout this process. He accommodated my family's needs, by coming to our…
Hi Scott,
I want to thank you again for representing my case in such a strong, honorable, direct, knowledgeable, expert manner. I thank you again for all that you have done for me and my mother to give both meaning to…
Featured Attorney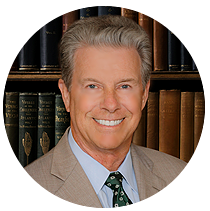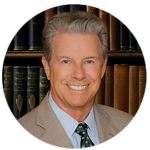 Robert E. Gordon
Robert E. Gordon is a personal injury attorney and founding member of the law Offices of Gordon & Partners. He is a strong advocate in fighting for the injured.
Read more