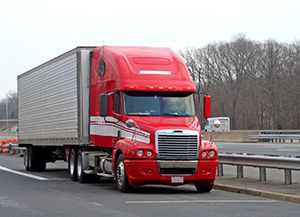 A new Congressional bill is proposing to allow drivers as young as 18 drive tractor-trailers around the nation.
While federal regulations currently require drivers to be at least 21 years old to drive commercial trucks, the new bill would allow connecting states to join together and drop the age limit for interstate commerce. Currently, some states do permit teens to drive big trucks, but they are prohibited from crossing state borders.
large truck accident s can lead to life-threatening circumstances. If you or someone you love is ever hurt in a truck wreck, contact the experienced truck accident lawyer s at Gordon & Partners. We are committed to fighting for the rights of the injured.
For a free case review, call 1 (855) 722-2552.
The American Trucking Associations believe there is a shortage of truck drivers, which could increase as more of them retire and leave the industry. The association estimates that it will need to recruit 100,000 new drivers a year over the next decade to keep up with freight needs.
The Transportation secretary must report to Congress on whether teens have an equivalent level of safety when compared to older truckers. However, drivers aged 18-20 had a fatal crash rate that was 66 percent higher than drivers over 21 years of age in 2013.
Trucking advocates are pushing to allow teens to drive commercial trucks unlimited miles within their borders. Teens would be restricted from hauling hazardous materials or operating vehicles that are oversized. However, highway and auto safety advocates believe this is just a disaster waiting to happen.
A decade ago, the commercial truck driving age was nearly lowered to 18, but was ultimately decided against following overwhelming public comments opposing the idea.
In Florida, the number of teen driving accidents increased by nearly 11 percent between 2012 and 2013. Additionally, statistics reveal that the number of commercial vehicle accidents in Florida have also steadily increased since 2012.
At Gordon & Partners, our injury lawyers in West Palm Beach believe that the public's safety should come first. Although teens may be able to drive these vehicles, they must receive proper training and know how to handle difficult driving situations before getting the behind the wheel.
If you or a loved one has been the victim of a careless motor vehicle operator, contact us for a free legal consultation.
Call 1 (855) 722-2552 or fill out an online contact form.