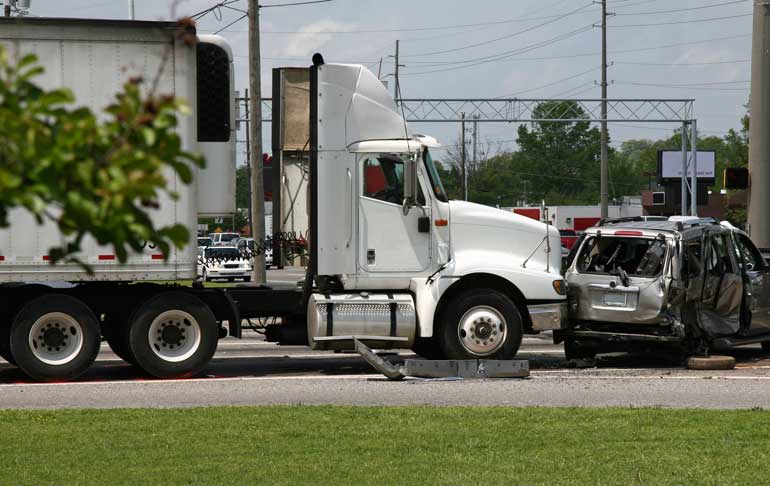 The Department of Transportations Federal Motor Carrier Safety Administration (FMCSA) has ordered Kens Trucking, LLC in Florida to immediately shut down following widespread safety violations.
On Sept. 18, the FMCSA published a news release stating that a federal investigation had revealed persistent violation of critical safety regulations. The company was declared a hazard to public safety.
According to the FMCSA, trucks operated by Kens Trucking were involved in five recordable accidents, two of which were caused by poor maintenance. In another crash, the driver had a suspended commercial drivers license after his drug test came back positive for methamphetamines.
Over the past year, 15 drivers have been cited for speeding and another 10 drivers for other moving violations; the company only has 29 drivers.
Other violations found by the federal investigation include:
Failing to properly oversee and maintain driver files.
Allowing drivers who tested positive for drugs or who had suspended commercial drivers licenses to operate trucks in interstate commerce.
Failing to monitor drivers to ensure compliance with hours-of-service limitations.
Failing to inspect, repair and maintain their trucks.
Safety is our highest priority and we will not allow truck and bus companies that disregard vital safety regulations to continue endangering the motoring public, said Transportation Secretary Anthony Foxx.
Kens Trucking was ordered to stop all commercial motor vehicle operations from all dispatching locations and terminals.
Have you or someone you love been injured in a serious truck accident? The truck accident attorney s at Gordon & Partners are committed to fighting for the rights of the injured and can help you get the compensation you deserve.
For a free review of your claim, contact our injury lawyers at 1 (855) 722-2552 or fill out our online contact form.