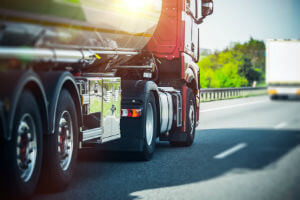 Thousands of people are killed every year in truck accidents, and hundreds of thousands more are injured. Accidents involving commercial trucks are often more severe than those involving passenger vehicles simply because of the size difference between the two types of vehicles.
Some truck accident injuries are more common than others, so our West Palm Beach truck accident lawyer s have compiled this list of the most common injuries that result from truck accidents. If you have suffered from one of these injuries after a truck accident, you may be entitled to compensation. Contact Gordon & Partners today to learn more about your legal options.
Back Injuries
The back is a complex part of the body that is made of several bones, nerves and muscles that make up the spinal column and the surrounding muscle. It not only supports a person's ability to stand, sit and bend, but it also is an important vehicle for sending messages from the brain to other parts of the body.
Because of this, any injury to any part of the back can have serious consequences and could severely limit a person's physical ability.
Some of the most common back injuries that can be caused by a truck accident include:
Herniated disc
Spinal cord injury
Sprains or strains
Pinched nerve
Fractured vertebrae
Neck Injuries
Like the back, the neck is a vital part of the body that is made up of a complex combination of bones, ligaments and muscles. Because of this, any injury to the neck can be devastating.
One of the most common types of neck injuries accident victims regularly experience is whiplash. This injury can lead to:
Pain in the upper back, arms and shoulders
Limited range of neck motion
Wrist Injuries
Drivers and passengers commonly attempt to use their hands and arms to protect themselves in a crash. While this action offers little protection, it is an instinctive reaction that can result in wrist, hand and arm injuries.
If your wrists hit an airbag, window, the dashboard or the steering wheel, you could very easily experience broken bones, torn ligaments or other injuries to the wrist.
Crush Injuries
Because truck accidents may subject the body to high pressure, crush injuries are common. The body may end up stuck between two objects with a high degree of force, particularly if you were traveling at higher speeds.
Crush injuries can lead to damaged internal organs, compressed nerves and fractures.
Head Injuries
Traumatic brain injuries (TBIs) are common after truck accidents. This type of injury occurs when the brain is jolted or suffers a blow that forces it to strike the skull.
This kind of damage can cause cognitive, emotional or personality changes, and may lead to a permanent vegetative state or even death.
Getting Legal Help After a Truck Accident
If you have been injured in a truck accident , there are several things you should do immediately following the incident. Your first step should always be to get immediate medical attention for your injuries. This is vital for ensuring you receive the care you need to recover and can help establish a link between your injuries and the accident.
Next, you should contact a reputable personal injury lawyer in West Palm Beach who has experience handling truck accident cases. Because these types of cases can be complicated, it is always in your best interest to work with an experience lawyer. We will be able to:
Investigate and recreate the accident
Determine who was at fault
Consult medical experts about the impact your injuries will have on your life
Negotiate with the insurance company and at-fault party
Handle all details of your claim for you
The attorneys at Gordon & Partners have decades of experience working with insurance companies on behalf of injured clients. We have recovered millions in compensation for truck accident victims and are dedicated to fighting for the maximum compensation you deserve.
We offer free consultations to potential clients to help you determine your legal options after an accident.
Call 1 (855) 722-2552 today to schedule a free consultation.