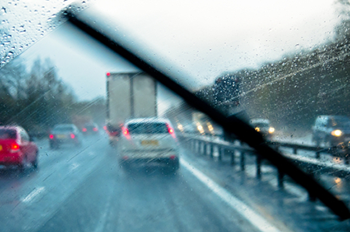 Einstein Dalmayne Hibbert of Pembroke Pines was injured in a truck accident on the Florida Turnpike Monday morning.
The accident occurred just after 10:30 a.m. in the northbound lanes of the turnpike in Broward County. Hibbert was driving a 2006 Lexus when his vehicle was suddenly struck on the left side by a tractor-trailer. The semi-truck, being driven by Ianache Arnauto, failed to stop for traffic ahead and veered to the left and struck Hibberts car. The impact caused the trucks fuel tank to rupture and ignite both vehicles.
Hibbert was taken to Memorial Regional Hospital with minor injuries. The truck driver was not harmed, but he was charged with careless driving.
In 2012 the number of commercial motor vehicle accidents reported in Broward County increased by more than 180% when compared to 2011. Just this past year, a Florida trucking company was shut down after federal regulators found that the company had violated several regulatory standards.
If you or someone you love has been injured in an accident caused by a careless driver, our truck accident lawyers can help you determine what your legal options are. You may entitled to file a claim for medical expenses, property damage, lost wages and more.
For a free review of your claim, call a West Palm Beach personal injury lawyer from Gordon & Partners at 1 (855) 722-2552.