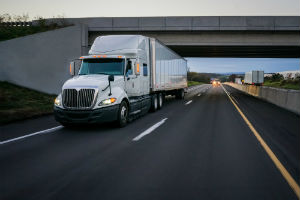 Truck accidents happen quickly and often cause devastating injuries and confusion for victims involved in a collision. However, knowing how you should respond after a truck accident may help protect your rights and your ability to obtain compensation.
The West Palm Beach truck accident lawyer s of Gordon & Partners have helped numerous truck accident victims pursue the compensation they deserve after being injured by a negligent driver. If you or someone you love has been injured in a truck accident, contact us to schedule a free, no obligation consultation to learn which legal options may be available to you.
Below, our personal injury attorneys discuss the recommended steps you should take if you have been involved in a truck accident.
Call 9-1-1 to Alert the Police
After a crash, stop your vehicle in a safe spot off the roadway or away from the accident site, if possible. Alert other drivers of the accident by turning on your hazard lights to avoid further collisions.
Call 9-1-1 to report the accident and your location. A police officer and other first responders will likely be sent to the accident scene where you should wait for them to arrive in your vehicle or a safe location.
Report the accident and all details of the collision to the responding officer. Even if the damage to your vehicle or your physical injuries do not seem serious, you need to give all information to the officer.
The responding law enforcement officer will create an accident report and will likely investigate the cause of the accident. The police report will also identify which party the officer feels is responsible for the collision.
Gather Evidence at the Accident Scene
It is important that you collect as much information as possible at the accident scene. This information will be helpful determine which party may be held liable for the accident.
Additionally, the evidence you collect may be used to help secure maximum compensation for the injuries and financial losses you suffered.
Information from the Truck Driver
Talk to the truck driver to collect the following information:
Name and contact information
Commercial driver's license number
Insurance carrier
Information about the trucking company employing the driver
Name of company displayed on the truck's cab and trailer
United States Department of Transportation number, if available
Pictures
At the accident scene, take photos of:
Damage to your vehicle and the truck
Street signs, traffic signals and other signage
Skid marks on the road
Truck's tire conditions or cargo load
Your injuries
Take photos of your injuries throughout your recovery as you heal. This evidence can show the severity of your injuries and their impact to your life.
Witnesses' Information
If witnesses saw your accident and stopped at the scene, talk to them to find out what they may have seen and whether they will provide this information to investigators and insurers.
Additionally, you should ask for their:
Email address
Home address
Your attorney may be able to use witnesses to testify about the events that occurred before or during the accident.
Seek Medical Treatment
In some cases, the adrenaline rush victims experience after an accident may mask or delay the symptoms of a serious injury. This can include injuries like whiplash which may not become noticeable until several hours or days after a traffic collision.
For this reason, you should seek medical treatment right after the accident to diagnose any injuries, to document them and their cause, and to get you on the road to recovery.
Additionally, failing to seek timely medical care after an accident could prevent you from recovering maximum compensation. An insurer may see your hesitation to treat your injuries as sign that you were not injured during the truck accident or that your injuries are not as serious as you expressed in your claim.
Furthermore, you should always follow through with the treatment plan prescribed by your doctor. By doing so, you are showing the insurance company that you are responding to treatment and making an effort to improve your medical condition.
Document Everything Related to Your Claim
After the accident, it is critical you document every aspect of the accident and how your life has been affected since acquiring your injury.
You should provide this information to your attorney, who may be able to use it to support your claim. Carefully document anything you remember about the accident and keep an injury journal that details the pain and symptoms you experience during your recovery.
Contact an Experienced Lawyer
If you have been injured in an accident involving a commercial semi-truck, it may be in your best interest to contact a skilled attorney to help you with your claim.
The West Palm Beach personal injury lawyer s of Gordon & Partners are experienced in helping truck accident victims pursue the maximum compensation they deserve. We will provide you with a free, no obligation consultation to review your claim and find out if you may be entitled to compensation for your medical bills, lost wages, and pain and suffering.
Additionally, we will investigate your case to determine which parties may be held liable for the injury you acquired during the truck accident. Our truck accident attorneys work on contingency, so there are no upfront fees. You only have to pay us if you recover compensation for your claim.
Call 1 (855) 722-2552 or fill out our Free Case Evaluation form now.