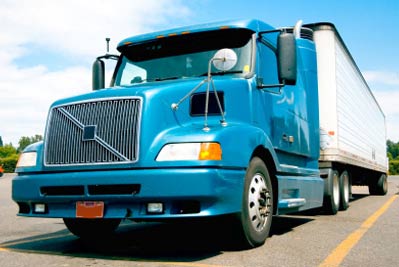 Drowsy driving was brought into the spotlight following a serious truck accident that involved comedian Tracy Morgan and led to the death his longtime friend. As more information about the accident arises, many are questioning what can be done about fatigued truck drivers.
According to federal officials, drowsy driving is the leading cause of crashes and highway fatalities. Driver fatigue has been cited in a deadly accident in Ohio, Texas, and Illinois in one month alone.
Last year, federal rules reduced the maximum workweek for truckers to 70 hours, it was previously 82 hours. This means that drivers can start their workweek only after they take a mandatory 34-hour resting period. Drivers cannot drive for more than 11 hours a day and must have a 30-minute break in their schedule. Yet, it has been alleged that the truck driver who caused the accident that injured Tracy Morgan was awake for 24 hours.
Although these new regulations are meant to reduce the chances of an accident, the trucking industry has been battling these rules and believe that drivers should not be told when to rest. Some argue that productivity goes down and deadlines are not met.
According to the Department of Transportation, about 13 percent of trucking accidents are caused by fatigue. However, the precise number is unknown as it can be difficult to obtain evidence that a driver fell asleep behind the wheel. The American Trucking Association believes that fatigue only causes about 7 percent of all fatal accidents.
Although the number of fatal crashes involving large trucks has been on a downward trend, between 2010 and 2012 it suddenly got higher.
The Transportation Department is proposing that all interstate commercial truck and bus companies be required to use electronic logging devices because paper logs are much easier to manipulate. Unfortunately, until these regulations are approved and put into place by all trucking companies, it will be difficult to know exactly how many truck drivers are getting by on minimal sleep.
If you or someone you know has been injured in a truck accident caused by a fatigued driver, contact a West Palm Beach personal injury attorney at our law firm today. At Gordon & Partners, we are committed to helping accident victims obtain the compensation they deserve.
Call us at 1 (855) 722-2552 to schedule FREE legal consultation or fill out the contact form on this page to get started now.
Gordon & Partners – For The Injured.