Sexual Assault Lawsuit
Gordon & Partners is currently accepting cases involving customers who were sexually assaulted at this popular nationwide spa chain.
Massage Envy Sexual Assault Lawsuit
Were you sexually assaulted at a Massage Envy spa?
The trusted personal injury lawyers at Gordon & Partners are currently accepting cases involving customers who were sexually assaulted at this popular nationwide spa chain. Last month, a BuzzFeed News investigation revealed that nearly 200 women reported being sexually assaulted at Massage Envy spas.
If this happened to you, our experienced attorneys may be able to file a Massage Envy lawsuit to recover compensation for the physical, emotional and financial effects of your assault, such as pain and suffering, medical expenses, lost income, and mental anguish.
Our attorneys take cases on a contingency fee basis, so your consultation is free and you will not be charged for our services unless we recover the compensation you deserve.
Complete a Free Case Evaluation form or call us today at 1 (855) 722-2552.
Sexual Assault at Massage Envy
More than 180 women have filed Massage Envy lawsuits against franchises, employees and the entire chain, according to BuzzFeed's report released last month.
These women allege various types of assault and unwanted sexual contact occurred during their massages, including groping and digital and oral penetration. These events occurred as far back as 15 years ago, according to Massage Envy's response to the complaints.
Unfortunately, the BuzzFeed investigation revealed that there were some cases where abuse was reported to police but no arrests were made. There were also situations where a spa offered a settlement before a lawsuit was filed, leaving no public record of the allegations. Many women also allege that their claims were mishandled or ignored by employees, owners of individual franchises and the national company itself.
One of the victims was the third to be assaulted by the same employee. The first two women who were assaulted called the spa to report what happened but the employees ignored them. The employees claimed these allegations were not credible because the women would not come to the spa to discuss the accusations face-to-face.
There are many other cases of employees being kept on staff even after multiple complaints. In some cases, franchises have quietly fired therapists without reporting offenses.
Policies on Reporting Sexual Assault
Massage Envy's corporate policies on improper conduct by its employees seem to be more about protecting the company than ensuring complaints are handled effectively.
For example, the company's policies do not encourage employees to tell customers to file formal charges with law enforcement or state regulatory boards. The only exception to this is when local laws demand that employees notify law enforcement.
The policies also do not require franchises to prominently display reporting policies or to hire independent consultants if criminal allegations are made.
Massage Envy policies state that franchisees must conduct their own prompt, fair and thorough investigation of sexual assault. However, this policy does not provide much guidance on how to do so and there are very few employees who feel capable of doing their own investigations.
The personal injury attorneys at Gordon & Partners know how to investigate your abuse to determine when and where negligence occurred and which parties could potentially be held liable.
Contact Gordon & Partners today to discuss a Massage Envy lawsuit.
Liability for Sexual Assault
When you contact our firm, we will begin an investigation to collect the evidence we need to build a strong case. Our goal will be to hold all liable parties accountable and recover maximum compensation for the damages you have suffered.
Determining liability for a Massage Envy sexual assault can be complicated because multiple parties could be held responsible, not just the perpetrator of the assault, including:
The owner of the franchise, particularly if it mishandled or ignored your complaint
Other employees at the franchise who mishandled your complaint
The national company, which claims it cannot be held liable because spas control their own day-to-day operations
These entities could be held liable for a variety of types of negligence that contributed to your assault, including:
Negligent hiring of someone who had been previously accused of sexual assault
Negligent retention for not firing an employee who was accused of assault, potentially allowing him to assault more women
Negligent supervision for doing a poor job monitoring massage therapists to prevent them from abusing customers
We want all liable parties to be held accountable for assaulting you, which can cause all kinds of physical and emotional problems that affect your life in many ways.
Contact us about filing a Massage Envy lawsuit. Call 1 (855) 722-2552.
Effects of Sexual Assault on the Victim
Sexual assault is a devastating experience that can have long-term effects on victims. In some cases, the assault is violent enough that it causes physical injury to the victim. Even if there is no physical injury from the assault, the victim can suffer various emotional problems, including:
Flashbacks of the assault
Depression
Sleep disorders
Emotional anguish
At Gordon & Partners, our personal injury lawyers understand the many ways sexual assault can impact your life. That is why we are committed to pursuing compensation for all of the damages you suffered. This includes:
Medical bills for treatment of injuries from the assault
Lost income if your physical or emotional state forces you to miss work for a period of time
Bills for mental health counseling and treatment
Pain and suffering, which covers the physical and emotional damage caused by the assault
Fill out a Free Case Evaluation form today to find out more about how we can help you.
Contact Gordon & Partners About Filing a Massage Envy Lawsuit
Filing criminal charges against a sexual assaulter can be the first step in bringing this person to justice. However, a criminal case will not provide compensation for what you have had to deal with in your life as a result of the assault.
This is why victims of sexual assault at Massage Envy should contact an attorney to explore their legal options for obtaining compensation. Gordon & Partners's personal injury lawyers are prepared to file a Massage Envy lawsuit to try to recover compensation for the physical, financial and emotional damages you have experienced.
We understand that this is a very difficult time for you and your family, and that is why we are prepared to manage every aspect of your case so you can focus on your physical and emotional recovery from this traumatic event.
Contact us today about a Massage Envy lawsuit.
Live Chat Now
Verdicts & Settlements
R.J. Reynolds Tobacco Company product liability.
R.J. Reynolds Tobacco Company product liability.
Jury verdict for the wrongful death of a 63-year-old man survived by his widow.
Verdict against cigarette manufacturer for family of local lawyer who died of lung cancer.
Verdict against tobacco manufacturer for family of man who died from lung cancer as a result of smoking.
View more results
Testimonials
To Scott Fischer & the Gordon & Partners staff,

It's not often enough where you [have] the experience of dealing with a staff such as Gordon & Partners. My experience has been more than pleasurable dealing with a professional…
Many thanks from both Gerry & I to everyone who worked on both our cases.
Special thanks to Wally, Bob & Emily & the rest of the team members who did such an excellent job on our cases. Each time our mouths dropped to the floor when we saw our…
We cannot express the gratitude we have for the quality of service received from Chris Calamusa, representing your firm. Exceptional is an understatement. We are very impressed with the depth of his knowledge in his respective areas of expertise…
I would like to share the very professional and enjoyable experience in dealing with Jimmy Herron.

Jimmy has been very informative and helpful throughout this process. He accommodated my family's needs, by coming to our…
Hi Scott,
I want to thank you again for representing my case in such a strong, honorable, direct, knowledgeable, expert manner. I thank you again for all that you have done for me and my mother to give both meaning to…
Featured Attorney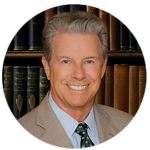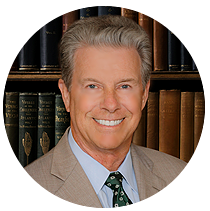 Robert E. Gordon
Robert E. Gordon is a personal injury attorney and founding member of the law Offices of Gordon & Partners. He is a strong advocate in fighting for the injured.
Read more