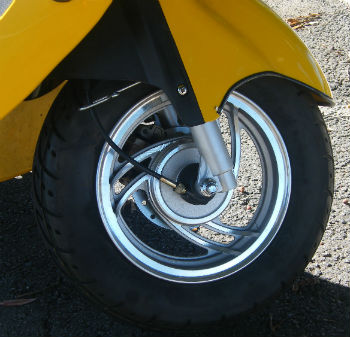 Forty-nine-year-old Dale Hudson was killed at 5:25 a.m. on Saturday morning while riding his motor scooter home from work on I-95.
Hudson, father of two teens, was well known for his career in the South Florida hospitality industry. His career spanned several years and online hotel reviews revealed that guests often applauded his helpfulness.
In the early morning hours of Feb. 21, the motor scooter he was riding was struck from behind as he drove north near the Northwest 62nd street exit of I-95. According to police, Derron Holas failed to slow his vehicle down and struck Hudson's scooter. The resulting motorcycle accident caused Hudson to be thrown onto the shoulder of the highway.
The car and scooter caught fire. Though Holas remained at the scene, it has not been noted if he was injured in the crash.
According to Hudson's daughter, the family car was not running which is why he used the scooter to make his 22-mile commute to work. Hudson had been involved in a near-fatal scooter crash nearly 30 years prior, but decided to ride once again in order to have backup transportation.
Funeral services are pending. Our deepest condolences go out to the Hudson family during this difficult time.
Florida weather is perfect for those who choose scooters as their means of transportation. Unfortunately, the number of moped and scooter accidents reported in Florida increased between 2012 and 2013. Scooter injuries can be just as serious as motorcycle injuries, which is why many of these crashes are often fatal.
If you or someone you love has been injured in a scooter accident caused by a careless driver, our personal injury attorneys can help you fight for the compensation you deserve. We are one of the leading personal injury law firms in Florida and are ready to help you and your family today.
For a free review of your claim, call 1 (855) 722-2552 or fill out our Free Case Evaluation form.