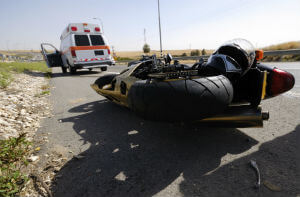 Sunny Florida is home to hundreds if not thousands of avid motorcycle riders. However, data from the National Highway Traffic Safety Administration (NHTSA) shows that Florida leads the country for the greatest number of motorcycle accidents that are fatal accidents.
According to the motorcycle accident data recently released, there were 577 motorcycle rider deaths in Florida in 2015. That is 121 more than during 2014 when Florida was second in the country behind California.
South Florida was well-represented among the top Florida counties for the most motorcycle accident fatalities in the state. The top five counties included:
Miami-Dade
Hillsborough
Broward
Palm Beach
Pinellas
Nationwide there were 4,976 motorcyclists killed in vehicle accidents, which is an eight percent increase compared to 2014. An estimated 88,000 motorcyclists were also injured in 2015.
The data shows that motorcyclists account for 14 percent of all traffic fatalities and four percent of all injuries in the country.
Motorcycle Safety Tips
Although motorcycles lack the safety features of traditional vehicles, there are several safety precautions riders can take to help better protect themselves on the road.
Wear a Helmet
Florida law states that individuals over the age of 21 who have at least $10,000 in insurance for medical benefits are not required to wear a helmet while riding a motorcycle.
However, riders should always wear a helmet and other safety gear, such as protective clothing, eyewear and closed toed shoes. This is important because the only thing between a rider and the road is their gear.
NHTSA data shows that only approximately 60 percent of all motorcyclists where helmets. The agency believes an estimated 740 lives could have been save in 2015 if the riders had been wearing helmets.
Do Not Drive Under the Influence
All motorists should avoid driving while under the influence of drugs or alcohol. According to the NHTSA, 27 percent of motorcycle deaths in 2015 involved a rider with a blood alcohol content of 0.08 percent, which is the legal limit.
Training
Similar to learning to drive a vehicle for the first time, motorcyclists should complete a safety course when first learning to ride. Riders in Florida are required to complete a Basic Rider Course to obtain a motorcycle endorsement on their license.
Completing a safety course can make you a better rider and decrease your insurance premiums.
Safe Riding Tips
Drivers should also follow several tips while driving, including:
Leaving plenty of room when driving around other vehicles
Keeping headlights and taillights on, even at dusk and in rainy weather
Using turn signals to let other motorists know if you are turning
Safety Tips for Other Drivers
Although there are many steps riders can take to improve their safety on the road, many accidents are caused by other drivers on the road.
Motorists often do not see motorcyclists or do not fully understand or appreciate that riders should be treated just as if they are cars or trucks. Motorists should in mind that motorcyclists have the same privileges as an automobile.
Motorists should always remain alert and actively look for motorcycles in traffic and provide them with enough room to maneuver. Motorcyclists must move and react differently compared to other vehicles.
Left-hand turn accidents are common with motorcyclists, so take extra caution when making these turns.
If you were injured or lost a loved one in a motorcycle accident caused by another driver, you may be entitled to compensation. Contact our motorcycle accident lawyer s for a free consultation to learn more.
Call 1 (855) 722-2552 or complete a Free Case Evaluation form.