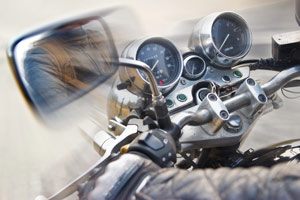 The National Highway Traffic Safety Administration reports that 464 motorcycle fatalities occurred in Florida during 2011.
In many of these instances, the motorcyclist was under the influence of alcohol at the time of the crash.
It is illegal in Florida, as well as the rest of the United States to have a blood alcohol concentration of .08 or above. Sadly, many innocent lives have been lost due to intoxicated bikers and in most instances, the incidents that attributed to those lost lives could have been prevented.
If you or a loved one has been injured in a motorcycle rider DUI accident, you may have financial and legal recourse. Contact an experienced motorcycle accident lawyer to explore your legal options.
To find out if you're eligible to file a legal claim, fill out the Free Case Evaluation form on this page or call us today at 1 (855) 722-2552.
In most instances, we only get paid when we obtain a recovery.
Common Injuries in Motorcycle DUI Crashes
Motorcycles are smaller and weigh less than the average passenger vehicle. The design of a motorbike leaves the rider and passenger with very little protection in the event of an accident. Oftentimes, when a motorcycle is involved in a collision with a passenger vehicle, the motorcyclist will sustain critical and sometimes fatal injuries.
Listed below are some injuries that are common with alcohol-related motorcycle accidents:
Contact the attorneys at Gordon & Partners, if you lost your loved one to a motorcycle rider DUI.
Motorcycle DUI Lawsuits
Driving under the influence does not only refer to drivers or motorcyclists that are intoxicated. It is illegal for any driver to be under the influence of prescription medication or illegal narcotics while operating any type of motor vehicle.
Individuals that have been injured in vehicle crash due to a driver that is intoxicated or high on drugs may be eligible to file a lawsuit against the negligent party. Injury victims may be able to recover compensatory damages, punitive damages and third party damages. Compensatory damages are meant to compensate the accident victim for any financial losses that they accrued from the crash. Some examples of compensatory damages include medical bills, lost wages, pain and suffering and property damage.
While punitive damages are meant to punish the victim for their negligent behavior and deter others from similar actions. In accidents where the motorcyclist had a high BAC, a jury may grant punitive damages.
As for third party damages, these damages allow accident victims to hold drinking establishments, such as bars, as defendants in the lawsuit.
Contact a Florida Motorcycle Accident Attorney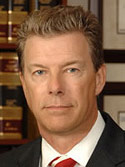 At Gordon & Partners, we are dedicated to fighting for the rights of injured individuals. We believe that injury victims that have suffered from another party's negligent actions should be fairly compensated.
If you suffered bodily harm from a motorcycle accident, contact our attorneys for a free legal consultation. During your consultation, a member of our legal team will review your case and advise you on the best legal remedy to pursue.
Our personal injury attorneys and staff are available to assist motorcycle accident victims at one of our three office locations in Pembroke Pines, Palm Beach Gardens and Stuart.
To schedule a no-obligation legal consultation, complete the contact form on the right of this page or call us today toll free at 1 (855) 722-2552.
Gordon & Partners – For The Injured. Ph: 1 (855) 722-2552
---