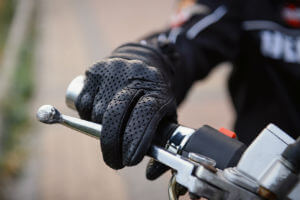 Motorcyclists are 27 times more likely to be killed in a collision compared to victims of car accidents , according to the Insurance Institute for Highway Safety. Motorcyclists can help prevent an accident by practicing these seven safety tips.
If you were injured in a motorcycle accident , contact the West Palm Beach motorcycle crash attorneys of Gordon & Partners to schedule a free consultation and learn the legal options available for recovering compensation for your injuries and other damages.
1. Take a Training Course
Before you hit the road, take a motorcycle training course to learn how to properly operate a bike and the laws that apply to motorcycle riders.
Riders in Florida must complete a safety course before obtaining a motorcycle operator license. However, if it has been a while since you took the course or rode a motorcycle, you should consider taking another course as a refresher.
When riding, be aware of your skill level and do not ride in scenarios that are beyond your ability.
2. Wear the Right Safety Gear
Helmets should be warn at all times while on a motorcycle. The only exemption to this requirement is if the rider is 21-years-old or older and is covered by an insurance policy that provides at least $10,000 in medical benefits.
Helmets save lives: They are 37 percent effective at preventing deaths in motorcycle collisions and approximately 67 percent effective for preventing brain injuries.
Motorcycle riders can also protect themselves by wearing protective gear such as:
Eyewear or goggles
Leather jackets and pants
3. Maintain Your Motorcycle
Keep your bike in good working condition to improve safety. Make sure tires are in good condition, lights are bright and all components are working correctly. Inspect your bike routinely so issues are identified and fixed as they arise.
4. Make Yourself Visible
Because of their small size, motorcycles are often difficult to see. Help improve your visibility by taking these steps to make yourself visible:
Bright-colored and reflective clothing helps other motorists spot you on the road.
Reflective stickers on your bike will also help you be more visible to others.
Always use your headlight when riding.
When on the road, position your bike in the part of the lane where you are most visible to other drivers.
5. Stay Focused
Always concentrate on the road while riding. Know your surroundings and what other vehicles are doing so you can react quickly. Do not ride if you have been drinking, are tired or otherwise impaired. Avoid distractions that pull your attention from riding.
6. Know the Road Conditions
Rocks, potholes, uneven pavement and other road hazards can lead to accidents because motorcycles cannot handle these dangers in the same way passenger vehicles can. Always watch the road so you can spot upcoming hazards and avoid them.
Check the weather forecast before your ride so you are aware of weather conditions that may impact your safety.
7. Drive Defensively
Practice defensive driving for improved safety when traveling on a motorcycle:
Leave plenty of space between you and other vehicles, giving yourself ample space to stop if necessary.
Do not speed, as traveling at faster speeds requires more time to stop or make corrections safely.
Constantly check your mirrors to observe your surroundings.
Leave space between your bike and other vehicles.
Do not travel between lanes of traffic or next to a car within a single lane.
Keep your hands on your brakes at all times so you can brake quickly if needed.
Always assume you are not seen by other motorists.
Contact Our Palm Beach Motorcycle Crash Attorney
If you were injured in a motorcycle accident caused by another person's negligence, you may be entitled to compensation for your medical bills, lost wages, and pain and suffering.
The West Palm Beach motorcycle accident lawyers of Gordon & Partners will fight to help secure the compensation you deserve. Schedule a free, no-obligation consultation with our legal team and learn what legal options may be available in your situation. We accept cases on a contingency fee basis, so you only pay if we recover compensation for you.
Call 1 (855) 722-2552 or fill out our Free Case Evaluation form now.