In most truck accident claims, the at-fault driver will often be represented by an attorney from his or her insurance provider. If the vehicle is owned by a freight company, there can be even more legal resources at their disposal.
Have you or someone you love been injured in a truck accident or suffered significant property damage in a collision?
The truck accident attorneys at the law offices of Gordon & Partners have great sympathy for individual involved in these types of accidents and believe that the negligent and injury causing individual whom caused the accident must be held accountable for their actions and pay for the damages they have caused.
We have a proven track record of results and understand the tactics that many insurance companies will use on innocent injury victims and their families.
For more information, call us today at 1 (855) 722-2552 or simply click "here" to contact us online 24/7.
Types of Large Commercial Trucks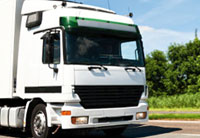 Commercial trucks are intended to transport a great variety of different cargo from one location to another; therefore there must be different classifications of trucks.
Commercial trucks include light trucks, medium trucks, and heavy trucks. Of course, any of these categories of trucks may be allowed to transport a variety of different things including people, food, liquids, and machinery.
Some of the most commonly seen trucks in Fort Lauderdale include:
18 Wheelers
Automotive Carriers
Box Trucks
Bulldozers
Cement Trucks
Crane Trucks
Delivery Trucks
Livestock Trucks
Military Trucks
Recreational Vehicles
Semi-Trailer Trucks
Tow Trucks
Most of these trucks will require the driver to obtain certain forms of licenses. These licenses will assist instructing these drivers on how to properly operate these vehicles in order to keep our roadways safe and avoid the occurrence of accidents.
Types of Truck Collision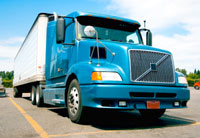 Since trucks are intended to transport many different forms of cargo, they are often seen in many different shapes and sizes.
Therefore, there are many different areas of these trucks which can cause hazards on our roadways. This means that truck drivers must take every precaution to avoid accidents, while passenger vehicles must pay attention for these large trucks and recognize their restrictions.
Some common types of truck collisions include:
Air Brake Failure
Lost Loads
Following these types of accidents, there is typically an immense amount of damages as well as injuries due to the great size of these trucks.
Causes of Commercial Truck Collisions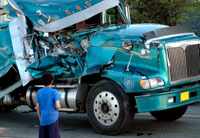 As research shows, truck accidents are caused by a number of different factors, while the main cause of truck collisions is driver fatigue.
Due to the long work hours and constantly being on the road, truck drivers may work grueling hours in order to get their items delivered on time, thus resulting in many fatigued truck drivers on our roadways.
Some other causes of commercial truck collisions:
Load shifts
Negligent drivers
Overloaded trailers
Poorly trained drivers
Unsecured Loads
Commercial drivers are required to go through a great amount of training before obtaining their commercial driver's license; however there is no amount of training that can combat the onset of fatigue.
Types of Truck Collision Injuries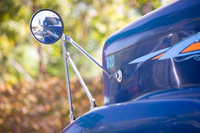 Large commercial trucks are allowed to carry up to 80,000 pounds on our Florida roadways, while special permits allow for these vehicles to carry additional weight.
Therefore, when these trucks are involved in accidents with smaller vehicles, it will likely cause a great amount of damage and possible injuries to the occupants.
Some common types of truck collision injuries include:
Over 50 percent of the time, truck accidents are caused by the negligent actions of the truck driver. In any case, seeking medical attention following any type of truck accident is essential. This medical attention will provide attorneys with necessary information to develop a case against the negligent and injury causing individuals in the court of law.
Important Information to Collect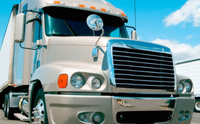 Following an accident with a truck, there are certain things that must take place in order to help formulate a case and protect you.
Often times, these trucking companies will send highly skilled representatives to the scene of the accident in order to obtain information from you regarding the accident.
It is imperative not to speak with these individuals as this information may be used against you in court.
Some important details to collect at the accident scene include:
Details of how the accident occurred
Details of your surrounding
Photographs
Truck company information
Truck driver information
Videos
Witness information
All of these details can be used by an attorney to assist in formulating a robust case against all negligent individuals in the court of law.
Contact an Experienced Fort Lauderdale Truck Accident Attorney