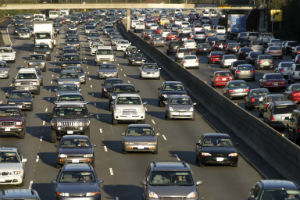 Kenneth Feinberg has been hired by Volkswagen (VW) to administer a victims compensation fund to address claims against the company for its emissions scandal.
Feinberg is a well-known attorney and expert in victims compensation funds. In the past, he has administered funds for 9/11 victims and the BP oil spill. Most recently, he oversaw the General Motors victims compensation fund focused on paying claims to injury and death victims of a faulty ignition switch.
VW Emissions Claims Program
Feinberg will use his expertise to develop a program for Volkswagen to address claims associated with the automakers emissions scandal in which approximately 500,000 U.S. vehicles were equipped with defeat devices to cheat strict U.S. emissions regulations. More than 500 lawsuits have already been filed claiming VW defrauded customers and caused automobile values to fall.
Though a timeframe for announcing details of the compensation program has not been given, Feinberg's firm is hopeful that a protocol can be established in the coming weeks. The team is seeking input from Volkswagen owners and their attorneys during the development of the fund.
The details of the fund, such as the remedies that will be offered, eligibility requirements and the timetable for accepting claims, have yet to be determined. Feinberg's legal team has stated that at this point, it is not known whether Volkswagen will be offering a vehicle buyback, monetary compensation or other remedy to eligible claimants.
Feinberg has noted a key difference between the VW and GM scandals: No deaths or injuries have occurred as a result of the Volkswagen emissions scandal. In light of this, claims will be associated with economic loss rather than death or injury, which will likely lead to less emotional compensation discussions.
If you have been negatively impacted by the VW emissions scandal, and require the services of a serious personal injury lawyer in Florida, the experienced lawyers at Gordon & Partners will work tirelessly to obtain the compensation you deserve.
Call 1 (855) 722-2552 or contact us online for a free case evaluation.