Understanding a Nursing Home Residents' Rights

The decision to place your loved on in a nursing home can be difficult. It is important for families to know that the federal government and state of Florida have regulations that define the standard of care and rights of residents.
These rights are meant to empower nursing home patients by giving them the ability to control decisions regarding their medical treatment and personal care and to help ensure their safety and best interests are being catered to by the facility.
Regrettably, nursing home abuse and neglect is still a widely reported problem. If you believe a nursing home residents' rights were violated, contact a skilled nursing home abuse lawyer at Gordon & Partners. We can review your claim at no cost and determine if the victim, or their family in cases of a wrongful death, is entitled to file a lawsuit.
For a free case review, call 1 (855) 722-2552 or fill out a contact form.
What is Included in a Nursing Home Bill of Rights?
In addition to the individual's basic rights as a citizen, nursing home residents' rights require that residents are provided with a safe and secure living environment. When a resident is first checked into a facility, they will be provided with a booklet outlining their rights.
Some nursing home residents' rights include (but are not limited to):
The right to be treated fairly and with respect and dignity.
The right to be free of abuse, both mentally and physically.
The right to receive adequate health care and protective services.
The right to confidentiality in treatment and personal care.
The right to choose a physician and pharmacy, within reason.
The right to refuse treatment and the right to take part in the planning of proposed treatment and care.
The right to opt out of performing services for the facility that are not intended to be therapeutic or part of the patient's care plan.
The right to retain and use personal items, such as clothing and possessions, as space permits, as long as it does not affect the rights of other residents.
The right to manage his or her own finances. If the patient gives the facility written responsibility to manage their finances, the resident has the right to a quarterly account of financial transactions made on their behalf.
The right to be informed, in writing and orally, of services available, including medical treatments and therapy.
The right to participate or organize resident groups.
The right to participate in various social, religious and community activities.
The right to have established visiting hours.
The right to visitation, whether by family and friends, clergy and social workers or by individuals providing health, social, legal or other services. Additionally, residents have the right to privacy during visitation.
The right for critically ill patients to have visitors at any time, unless the resident is medically prohibited from having visitors.
The right to private communication, including the ability to send and receive personal mail without censorship.
The right of access to telephones, both for making and receiving confidential calls.
The right to view results of recent nursing home inspections, including the facility's plan of correction if applicable.
The right to present grievances and recommend changes without the fear of repercussion or retaliation.
The right to notification prior to room or roommate changes.
The right to only be transferred or discharged for medical reasons, the safety of other residents or the nonpayment of expenses.
The right to receive a 30-day written notice in the event of discharge or relocation. The resident also has the right to challenge such notice.
It is important to note that nursing homes must meet the federal requirements of a nursing home residents' rights if it participates in Medicare or Medicaid. A nursing home must provide these rights and explain them in a language the resident, or their family, can understand. It must also be explained in writing how a resident should act and what they are responsible for while residing at the home.
Residents or family members who have questions about nursing home residents' rights should contact a local ombudsman.
Schedule a Consultation
Nursing home residents are entitled to the same rights as everyone else. It is important for any violations of a resident's rights to be reported immediately. If the violation resulted in an injury or illness, contact an experienced lawyer at Gordon & Partners.
Our lawyers will investigate the nursing home residents' rights violations, obtain medical records, contact witnesses and use our resources to build a strong case on your behalf. No nursing home resident should ever have their rights violated by those in a position of power. Our firm is dedicated to fighting for the rights of the injured and getting justice for nursing home residents.
For a free case review, call 1 (855) 722-2552 or fill out a contact form.
Further Resources
Research any nursing home in Florida
View Detailed Reports, Reviews and Submit Concerns
Nursing Home Abuse News
Featured Attorney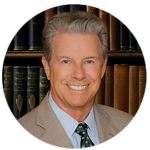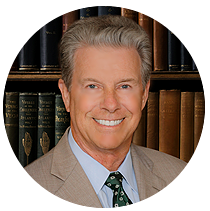 Robert E. Gordon
Robert E. Gordon is a personal injury attorney and founding member of the law Offices of Gordon & Partners. He is a strong advocate in fighting for the injured.
Read more