---
Practice Areas: Workers Compensation, Veterans Disability Benefits, Mass Torts
Adam G. Werner is an experienced litigator and esteemed associate lawyer with Gordon & Partners.
He serves as the lead attorney for the firm's workers' compensation and veterans' disability divisions.
As a student at the University of Florida, Adam studied political science before attending law school at Nova Southeastern University. After graduating, he took a job with the State Attorney's Office handling criminal prosecutions. After several years, he chose to go into civil practice.
Adam's comprehensive knowledge of Florida's workers' compensation, veterans' disability laws makes him a highly valuable member of our legal team.
If you need reputable legal help regarding a workers' comp or veterans' disability claim or appeal, contact attorney Adam Werner today.
Awards & Associations
Top 100 Injured Workers' Attorneys In The Nation—WILG, 2014
American Bar Association
Florida Justice Association
Safe Kids Coalition—Board Member
Young Lawyers Association of the Palm Beach County Justice Association—Board Member
Education
University of Florida, 2003—BA
Nova Southeastern University, 2007—JD
Personal Statement
"What typically happens is that when workers get hurt, the insurance adjuster calls them and initially things go well, but what they don't know is that some adjusters only want to save money for the insurance company. Eventually, the insurance company tries to push them out of a claim," Werner says.
"In the workers' comp system," Werner continues, "doctors are chosen by the insurance company.' Even if something is wrong with a worker, the insurance company doctors may say that he or she is fine and can go back to work. It really comes down to hurt workers getting taken advantage of."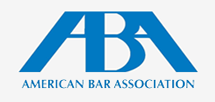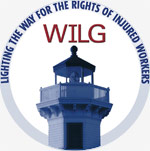 Verdicts & Settlements
R.J. Reynolds Tobacco Company product liability.
R.J. Reynolds Tobacco Company product liability.
Jury verdict for the wrongful death of a 63-year-old man survived by his widow.
Verdict against cigarette manufacturer for family of local lawyer who died of lung cancer.
Verdict against tobacco manufacturer for family of man who died from lung cancer as a result of smoking.
Verdict for widow of man who died of lung cancer as a result of addiction to smoking.
Gordon and Partners, along with co-counsel, recently represented the family of a smoker who passed away when she was 60 years old from lung cancer caused from her long time addiction to smoking cigarettes since she was a young girl. The case was tried in Lowell, Massachusetts and resulted in a verdict of 17 million dollars on May 31, 2019.
View more results