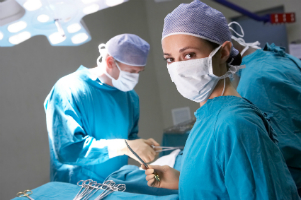 A recent investigate report into medical device manufacturer C.R. Bard revealed that they knew about safety risks associated with their G2 IVC Filters, but continued to sell them for years. At least 27 deaths have been attributed to faulty filters, along with hundreds of other reported complications.
The company's own trials showed reports of failures for the G2 line within four months of getting Food and Drug Administration approval in 2005. But rather than issue a recall, they continued to sell them for five years, with over 160,000 units implanted.
Filter Fatality Risks
The filters were designed as a preventative measure for patients with a high risk of blood clots. The small metal devices were implanted into the inferior vena cava, where they could stop blood clots from reaching the heart and lungs.
However, a flaw in the design can cause the metal filters to break apart, and small pieces can pierce the heart.
Problems with these filters first surfaced in the previous line called Recovery. The G2 line replaced Recovery in 2005.
There are 11 manufacturers that sell blood clot filters in the U.S., but several reports show that the failure rate of Bard's filters were much higher than its competitors.
A Cover Up and Forged Documents
Not only did C.R. Bard fail to report the problems to the FDA and continue to sell the devices, they went to lengths to avoid negative attention.
In 2004, the company hired a major public relations firm to implement a crisis management plan. The stated goal of the plan was to limit "unfavorable press that could damage stock prices and ruin reputations."
Furthermore, a regulatory specialist named Kathy Fuller was hired by the firm to help obtain FDA clearance for the Recovery filter in 2002. However, when she expressed concerns after seeing red flags in clinical trials, Bard asked her to leave the team.
Bard then submitted the application to the FDA with her signature on it. When showed the document later, she insisted that her signature was forged.
Demand for Recall
Dr. William Kuo, a Stanford surgeon who specializes in removing defective blood clot filters, has extracted over 1,000 of Bard's filters over the past decade. In an interview with NBC News, he stated "Whether it's an ethical reason, a moral obligation, in the interest of public safety and patient safety, absolutely these devices should have been recalled."
He also expressed a lack of faith in the medical device industry to regulate itself, and in the FDA's willingness to enforce safety standards.
IVC Filter Lawsuit
If you or a loved one has suffered due to a faulty Bard IVC Recovery or G2 Filter, we can help you recover compensation. The personal injury attorneys at Gordon & Partners are prepared to file an IVC Filter Lawsuit on behalf of victims. Call today for a free consultation.
Call 1 (855) 722-2552 today or fill out our Free Case Evaluation Form.