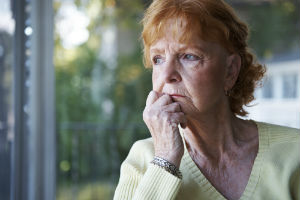 Reports indicated that verified claims of elder abuse in Florida have increased an alarming 74 percent since 2011. A total of 2,525 verified cases occurred in 2015.
Over the past five years, more than 800 individuals have been charged with neglect and elder abuse in the state. Of these cases, more than 370 were convicted or sentenced.
If someone you love has been a victim of elder abuse, the Nursing Home Abuse lawyers at Gordon & Partners will fight for justice for your family, working to hold responsible parties accountable and maximize the compensation you deserve.
Elder abuse largely takes place in the home, with almost 90 percent of verified cases occurring there, according to a 2004 study conducted by the University of Kentucky for the National Center on Elder Abuse.
Researchers discovered that 33 percent of abusers were the child of their victim. Of these cases, 53 percent of abusers were women, the majority in their 40s.
According to a 2014 evaluation of elder abuse cases in Brooklyn, most abusers had a mental illness or addiction to drugs or alcohol.
These factors often make it tough to prosecute cases of elder abuse and neglect, according to the Brevard County State Attorney's Office. Since elderly victims often have an emotional connection to their abuser, they may fear retaliation and want to avoid getting their abuser into trouble. In some cases of elder abuse in Florida, victims cannot report incidents of abuse due to cognitive issues or the inability to speak.
Faced with the fear of being abandoned in a nursing home, an elderly victim may feel being abused in the home is preferable. A recent Florida elder abuse case hearing involved these very issues. A 95-year-old woman told the judge she wished to return home rather than to return to a nursing home, despite allegations that her grandson, who also lives at the residence, abused and neglected her.
Call 1 (855) 722-2552 or fill out our Free Case Evaluation form now and learn more about your legal options from a personal injury lawyer today.