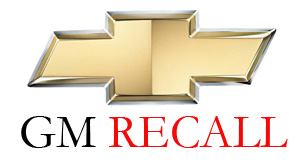 In May 2014, the Melton family filed a second lawsuit against General Motors alleging that the auto company knew about their defective ignition switch, a faulty auto part that contributed to the death of their daughter.
Brooke Melton was 29 years old when she was involved in a car crash in Atlanta in March 2010. Melton was driving a Chevrolet Cobalt at the time. Her vehicles ignition switch flipped out of the run position, which caused her power steering and brakes to go out, and disabled her vehicles airbags. Meltons vehicle spun out of control and crashed into another vehicle.
Around Sept. 2013, the Melton family settled with GM for $5 million. Less than six months later, GM recalled more than 2.5 million vehicles for a faulty ignition switch that led to dozens of deaths and injuries.
Meltons family decided to file a second lawsuit against GM months after the big recall was announced. The Meltons alleged that GM knew about the defect and purposely hid evidence about the switches. GM tried and failed to get the second lawsuit dismissed.
According to the Melton family's lawyers, Kenneth Feinberg, who is heading up the GM compensation fund, played a role in the settlement the family and the auto giant agreed upon. The amount of the settlement is confidential.
Feinberg has currently settled with the families of more than 64 people who died as a result of the company's defective ignition switches. The tally is more than double what GM originally estimated. Additionally, more than 100 injury claims have been settled. Feinberg still has more than 1,500 claims to review.
The GM recall attorneys at Gordon & Partners have been monitoring the ignition switch debacle since the news of a large-scale recall broke in February 2014.
If you have been injured due to a defective GM vehicle or if you have lost a loved one in an accident involving a recalled GM vehicle, we can help you get the compensation you deserve.
For a free case review, call our personal injury lawyer today at 1 (855) 722-2552 or fill out a Free Case Evaluation.