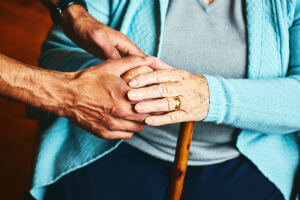 Many families depend on nursing home facilities and its staff to keep their loved ones safe and well cared for. Unfortunately, nursing home residents can still suffer injuries in this health care setting, which may be caused by abuse or neglect.
Our attorneys discuss situations where a nursing home may be liable for an injury. If your loved one has been injured in a nursing home, request a free, no obligation consultation with our legal team today.
Instances When a Nursing Home is Liable
Residents of a nursing home are owed a duty of care by the facility and its staff due to the nature of the services these facilities provide, such as shelter, hygiene, food, and health care.
Nursing homes are liable for injuries to residents if they arise from the following:
Failure to properly train staff regarding patient care
Negligence in staff hiring, such as not conducting proper background checks
Failure to adequately monitor staff and discipline improper behavior
Failure to keep the facility secure and free of hazards
Not providing daily necessities to residents, including water, food and shelter
Medical neglect, including failure to administer medications and tend to medical needs
Not protecting residents from safety and health hazards presented by third parties
Use of dangerous or unreasonable physical restraints or psychotropic medications
Intentional abuse, including mental, physical and sexual abuse committed by staff members
Elements of Negligence
As mentioned above, nursing homes owe patients a duty of care – they are legally obligated to deliver a required level of care to residents living in the facility. The level of care is set by current standards in the industry as well as federal regulations.
To prove a nursing home acted negligently and is therefore liable for a resident's injury, the following elements of negligence must be proven:
The facility owed the resident a duty of care
The nursing home breached that duty of care
The negligent breach of duty of care caused the injury
Where Florida Ranks in Nursing Home Care
Florida currently ranks 13th nationally in nursing home care, with a B grade. The nursing home resident advocacy group, Families for Better Care, releases a state-by-state report card for nursing home facilities each year. Florida's previous report card received an A grade and the state was ranked 6th nationally.
Florida earned high marks in three quality indicators used to grade nursing homes:
7th in direct care staffing hours per resident
8th in the percentage of nursing homes with severe deficiencies
1st in the percentage of verified ombudsman complaints
While overall the state increased direct staffing hours, the actual percentage of facilities that achieve these standards has fallen over 30 percent since last year's report card grading period.
Almost every nursing home facility across the state received one or more deficiencies from nursing home inspectors. Nearly one in five nursing homes in Florida are on the watchlist for dangerous conditions, and the number of Florida nursing homes that scored above average inspections is lower than it has ever been.
Schedule a Free Consultation to Get Started
If you suspect your loved one is the victim of abuse or neglect while living in a nursing home, you need the assistance of a skilled attorney experienced in nursing home abuse and neglect claims. Our West Palm Beach nursing home abuse lawyers can evaluate your claim and inform you of the legal options available. We fight for justice for your family and seek to hold negligent nursing home facilities responsible for the harm they have caused.
Request a free, no obligation consultation today and learn your legal rights. There are no upfront fees and we only get paid if we recover compensation for you.
Call 1 (855) 722-2552 or complete our Free Case Evaluation form now.