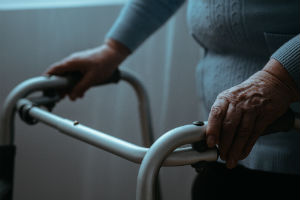 Nursing homes are required by law to adequately staff the facility to ensure the health and safety of their residents. However, the Department of Health and Human Services (DHHS) reports that up to 90 percent of nursing homes in the U.S. are understaffed.
Understaffing in nursing homes can place residents in danger of being injured, abused or neglected. If you suspect that your loved one is not being properly cared for, contact the West Palm Beach Nursing Home Abuse lawyers at Gordon & Partners to discuss your legal options and right to pursue compensation.
The Effects of Understaffing on Residents
The DHHS recommends that nursing homes provide residents a minimum of two hours each day with a nursing aide and 12 minutes a day with a registered nurse. However, the DHHS found that most nursing homes fall far below these standards.
When nursing homes are not adequately staffed, there are not as many caregivers on hand to assist individuals with physical or mental limitations.
Additionally, understaffing results in residents not receiving the time and attention they need to treat their individual needs. This poses a serious risk to their physical and emotional health, and may cause residents to suffer from conditions such as:
Malnutrition or dehydration: Some nursing home residents may need the assistance of a caregiver to eat and drink. Understaffing can result in residents not being provided the assistance they need to ensure their nutritional needs are met.
Immobility-related harm: Nursing home residents may be physically incapable of moving on their own. If their facility is understaffed, these residents may develop bed sores, muscle atrophy or skin infections that are caused by long periods of immobility.
Falls: Residents may try to do more for themselves when aides are not available to help them. This may result in residents suffering more falls.
Poor hygiene: Understaffing may cause residents to suffer from poor hygiene caused by not being bathed or groomed on a regular basis or not changing soiled clothing or bed sheets. This can result in serious infections that jeopardize residents' health.
Medication errors: Understaffing can result in untrained staff members giving the wrong type or dosage of medication to residents.
Reasons for Understaffing
There are many reasons why a nursing home may not have a large enough staff to care for its residents.
It may be difficult for some nursing homes to find qualified caregivers and staff members who are adequately trained to watch after or tend to residents with specific medical needs.
Some nursing homes intentionally stay understaffed in order to save money on labor costs by having fewer employees to pay. These facilities may hire less skilled or unqualified caregivers who are cheaper to hire than more candidates with proper training and experience.
Employees of understaffed nursing homes often find themselves assuming more duties and responsibilities than they are capable of handling. This can lead to caregivers failing to meet each resident's specific needs, which leads to nursing home neglect.
Nursing Home Staffing Requirements
Nursing homes that receive funding from Medicare or Medicaid are required to comply with federal laws that mandate how long-term care facilities are staffed and operated.
This includes requiring nursing home facilities to provide 24-hour licensed nursing service from a registered nurse or a licensed practical nurse who is trained and qualified to meet residents' needs.
Furthermore, residents must have access to a registered professional nurse for at least eight consecutive hours each day. Nursing homes must also provide at least 75 hours of training for aides.
Likewise, Florida also has state laws that require nursing homes provide residents access to qualified nursing and caregiving staff. These requirements include, for each facility:
A minimum weekly average of 3.6 hours of direct care per resident per day, provided by a certified nursing assistant (CNA) or licensed nursing staff
A minimum of 2.5 hours of direct care per resident per day by a CNA
A minimum of one CNA per every 20 residents
A minimum licensed nursing staffing of one hour of direct care per resident per day
At least one licensed nurse per 40 residents
Additionally, nursing homes are required to post the names of staff on duty so residents will know this information, and facilities must document their compliance with these requirements.
Contact a Lawyer for Help
Unfortunately, many nursing homes fail to meet the basic requirements for staffing, putting residents at risk. When nursing homes are understaffed, they may not be able to consistently provide the care that your loved one needs.
If you suspect that your loved one has suffered from abuse or neglect caused by understaffing, you may have legal options to hold the nursing home liable for its negligence.
Do not hesitate to contact Gordon & Partners's nursing home abuse lawyers to discuss your legal rights and options. We will provide you with a free, no obligation consultation to review your loved one's accommodations in his or her nursing home to determine if your loved one has a case. our attorneys work only on a contingency fee basis, which means we will only charge a fee if we reach a fair outcome for your case.
Call 1 (855) 722-2552 to get started today.