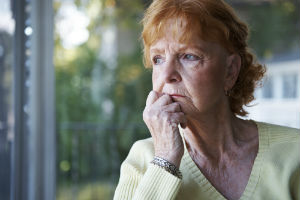 Nursing Home Abuse is surprisingly common, though many instances are from a source many would not suspect: another resident.
A recently published study found that approximately one in five nursing home residents has suffered resident-on-resident abuse. Researchers analyzed incident reports, conducted staff and resident interviews, and observed interactions at 10 urban and suburban New York nursing homes. They found that more than 20 percent of residents reported experiencing one or more abusive events by another resident in the one-month study period.
Resident-on-resident abuse can occur in many forms. Verbal mistreatment was the most common, at 9.1 percent of reported incidents. Miscellaneous abuse ranked second, at 5.3 percent of incidents; this may include making threatening gestures and invading another resident's privacy. Physical abuse with injuries made up 5.2 percent of incidents, and sexual abuse accounted for 0.6 percent of occurrences.
Researchers found that certain factors contributed to higher rates of resident-on-resident abuse, such as cognitive impairment of the resident, residency in a facility's dementia unit and larger caseloads for nurse aides.
The study findings show that the typical efforts made to reduce nursing home abuse may be heavily geared toward preventing abuse by staff members, when resident-on-resident abuse is the more common occurrence. According to the Administration for Community Living, for every one reported case of senior neglect or abuse, up to 23 cases are not reported.
Researchers say additional work is necessary to develop appropriate and effective interventions to protect residents and prevent resident-on-resident abuse. As residents could be responsible for or victims of such abuse, nursing home facilities should take care to prevent victim blaming and utilizing convenient interventions, such as restraints and sedation. Instead, researchers advise the use of technology to record and prevent abusive incidents, provide more private spaces and implement environmental changes.
If your loved one is a victim of nursing home abuse, the attorneys of Gordon & Partners will fight to secure maximized compensation for your family and hold the responsible party accountable for the harm that was caused.
Call 1 (855) 722-2552 or complete our Free Case Evaluation form today.