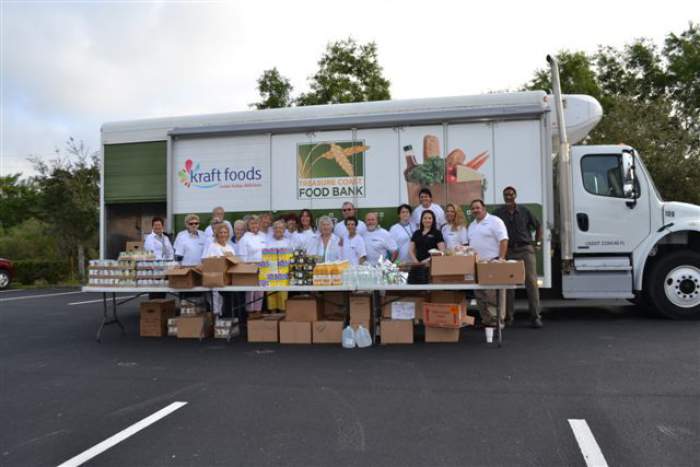 On December 12th, 2013, Gordon & Partners sponsored a mobile pantry truck charity event.
We were able to provide, with the help of Treasure Coast Food Bank, 7-10,000 pounds of uncooked food, including fresh meats, vegetables and everything in between. The food helped about 100 families and the Love and Hope in Action (L.A.H.I.A.) soup kitchen, which provides up to three free meals a day to local citizens in need. Grace Place was very nice to let us use their parking lot as well.
L.A.H.I.A., along with Treasure Coast Food Bank, provided all the volunteers.
Gina Manwaring, Kristen Anderson and Ron Cataldo also helped with handing out items and helping carry the food back to recipients' cars and bicycles.