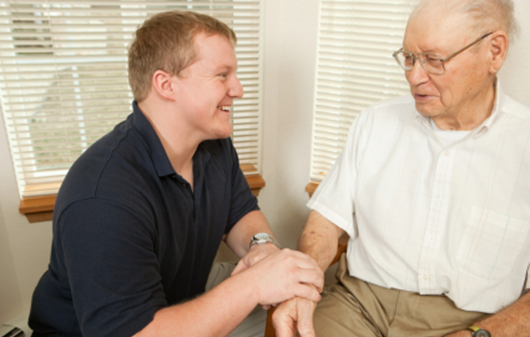 When looking into nursing homes, there are generally three types of elderly care facilities that are available. These facilities are classified as skilled nursing care, intermediate nursing care and custodial care.
Knowing the difference between the three could not only save you money in the long run, but it can also ensure that your loved one is receiving the kind of treatment and care that they require.
If a loved one has been injured or neglected in a nursing home contact one of our Nursing Home Abuse lawyers for a free consultation.
Skilled Nursing Care
When a patient requires specific medical treatment, they usually need a skilled nursing care facility. The type of treatment or therapy is usually ordered by the patient's primary physician who supervises the treatment plan that is carried out by the registered nurses or physical therapists in the nursing home. Skilled nursing care can be the facility option for patients who need short-term skilled care in order to recover from a serious illness or for others who require more long-term care.
Intermediate Nursing Care
Similar to skilled nursing care, intermediate nursing care is most beneficial for patients with stable conditions that require daily assistance. This type of care is also prescribed by the patient's primary physician; however, the physician does not usually supervise treatment. Intermediate nursing care focuses on providing assistance with daily activities and is usually geared more towards patients who need more long-term care.
Custodial Care
This type of care is used primarily to help patients with day-to-day activities, like grooming and eating. Custodial care is usually carried out by staff with no medical background.
Nursing homes are intended to provide a home with round-the-clock care for the elderly who are either too sick or frail to live on their own or to serve as a recovery facility for those who are recuperating from a temporary disease, illness or impairment. Regardless of the reason, making the decision to put your loved one in a nursing home is never easy. In order to make the process smoother for all those involved, it is important to be well-informed.