West Palm Beach Slip and Fall Attorney

– Client Reviews

A slip and fall injury is an unfortunate occurrence that is too often caused by conditions that could have been prevented. Liability for a slip and fall accident is often attributed to a property owner, though you may require an attorney to help establish who is at fault for your injury.
If you have fallen on someone else's property, be it a private residence or a public location, we urge you to seek help from our West Palm Beach slip and fall attorneys as soon as possible.
Contact us today and let us assist you in recovering compensation for your medical bills, lost wages, and pain and suffering. Our team of skilled slip and fall attorneys has an impressive track record of helping our clients achieve successful verdicts and settlements, and we are confident that we can help you, too.
For a free review of your claim, call 1 (855) 722-2552 or complete a Free Case Evaluation form.
Types of Slip and Fall Accidents and Injuries
Water, ice, debris, and uneven or damaged walkways can all lead to a slip or fall. Determining the type of slip and fall accident you experienced can help identify who should be held liable for your injuries, which can often be serious.
Most slip and fall injuries can be categorized into the following types of accidents:
Trip and Fall

– a foreign object in your path caused the fall

Step and Fall

– there was an unexpected hole or other issue with the walkway

Slip and Fall

– a wet or slick walkway caused you to lose your footing
Common slip and fall injuries that can result from these accidents, include:
Head injuries
Neck and back injuries
Broken bones, including hips and pelvis
Torn ligaments and tendons
If you have experienced a slip and fall injury, our West Palm Beach slip and fall attorneys advise you to take the following precautions:
Seek medical treatment

. Immediately following your accident, seek medical care for any injuries you sustained. Be sure to keep all medical records pertaining to the accident and the treatments you received. You should also photograph your injury and record any changes in your condition.

Report the incident.

After seeking medical treatment, report your slip and fall accident to the owner of the property. If your accident occurred at a business where an incident report was filed, ask for a copy of the report for your records.

Take photos and collect information.

As soon as possible, take photos of the area where your accident occurred. It is important to obtain pictures of the area before the owner corrects the hazard that caused you to fall. Also, it is important to collect contact information from anyone who may have witnessed your fall.

Keep records.

If your injury caused you to miss work, keep a record of the dates and times you were absent, be it from pain and suffering, or a scheduled doctor's appointment.
Following these steps and acquiring the above-mentioned information is vital for helping your lawyer prepare a strong case in your favor. The West Palm Beach slip and fall attorneys at Gordon & Partners are here to help with all your legal needs to ensure you receive the justice and compensation you deserve.
Contact an experienced attorney today by calling 1 (855) 722-2552.
Who Is Liable for Your Slip and Fall?
Under the law, owners of both public and private properties must keep their properties safe, well-maintained and secured. The condition of the property at the time of your accident will likely determine if the owner can be held accountable for causing your slip and fall injury.
For example, if your injury resulted from broken steps, loose stair handrails, a cracked sidewalk, or a walkway that was not properly cleared of snow or ice, liability may be placed on the owner of the property.
If the condition of the property included permanent or long-standing hazards, such as broken concrete sidewalks that were never repaired or deep potholes in a parking lot that were never filled, the owner of the property can likely be held responsible for your injury.
Additionally, if a property included temporary hazards, such as an icy walkway or a recently mopped lobby with no caution signs present, the owner can also be deemed liable for causing your slip and fall injuries, provided they had sufficient time to learn of the situation and eliminate the hazard.
Ultimately, there are numerous factors to consider when determining who is at fault for your slip and fall injury. This is why it is important to reach out to a trusted legal professional following your accident.
At Gordon & Partners, our slip and fall attorneys have more than 200 years of experience handling personal injury cases just like yours. We have the knowledge and resources necessary to determine who is at fault for your injuries and ensure you receive the financial compensation you deserve.
Contact Our West Palm Beach Slip and Fall Attorneys Today
A slip and fall injury can have a devastating impact on your health, quality of life and financial stability. At Gordon & Partners, our team of experienced West Palm Beach slip and fall attorneys want to help you recover your well-being, vitality and financial security.
If the property owner or another party is responsible for causing your slip and fall injury, you may be able to recover compensation for any costs you have incurred due to your injury. Damages that may be recoverable include past medical bills, anticipated medical costs for continuing treatment, lost wages, and pain and suffering.
Don't delay in seeking help from a qualified slip and fall attorney. At Gordon & Partners, our skilled lawyers will fight for you rights by establishing the property owner's liability and helping you collect the maximum amount of compensation allowed by law.
Contact our West Palm Beach slip and fall attorneys today to discuss the details of your claim.
Free Case Evaluation form with a legal representative now to discuss your claim.
Further Resources
Verdicts & Settlements
R.J. Reynolds Tobacco Company product liability.
R.J. Reynolds Tobacco Company product liability.
Jury verdict for the wrongful death of a 63-year-old man survived by his widow.
Verdict against cigarette manufacturer for family of local lawyer who died of lung cancer.
Verdict against tobacco manufacturer for family of man who died from lung cancer as a result of smoking.
View more results
Live Chat Now
Recent News
Testimonials
To Scott Fischer & the Gordon & Partners staff,

It's not often enough where you [have] the experience of dealing with a staff such as Gordon & Partners. My experience has been more than pleasurable dealing with a professional…
Many thanks from both Gerry & I to everyone who worked on both our cases.
Special thanks to Wally, Bob & Emily & the rest of the team members who did such an excellent job on our cases. Each time our mouths dropped to the floor when we saw our…
We cannot express the gratitude we have for the quality of service received from Chris Calamusa, representing your firm. Exceptional is an understatement. We are very impressed with the depth of his knowledge in his respective areas of expertise…
I would like to share the very professional and enjoyable experience in dealing with Jimmy Herron.

Jimmy has been very informative and helpful throughout this process. He accommodated my family's needs, by coming to our…
Hi Scott,
I want to thank you again for representing my case in such a strong, honorable, direct, knowledgeable, expert manner. I thank you again for all that you have done for me and my mother to give both meaning to…
Featured Attorney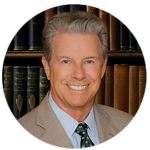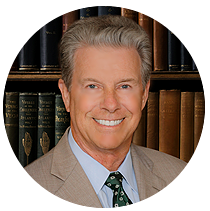 Robert E. Gordon
Robert E. Gordon is a personal injury attorney and founding member of the law Offices of Gordon & Partners. He is a strong advocate in fighting for the injured.
Read more