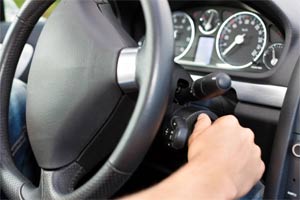 More than one year after an investigation was launched by the U.S. government into General Motors (GM) handling of a faulty ignition switch, the company has agreed to pay $900 million and sign a deferred-prosecution agreement.
What does this mean? General Motors will be charged criminally for failing to notify the government about the defect and defrauding consumers, but the case will be put on hold until the auto manufacturer fulfills certain terms of the deal.
The company will be placed on probation for three years. If GM cooperates with the authorities and oversight required, including use of an independent monitor, the case and charges will be dropped.
In 2014, the automaker took a charge of $4.2 billion for costs associated with the recalls. Additionally, the company was hit with a $35 million penalty for failing to disclose the defect in a timely manner.
GM's compensation fund has settled claims with 124 families who lost a loved one as a result of aGM faulty ignition switch. The fund also settled claims with 275 people who suffered injuries due to the defect. The automaker set aside $625 million for the settlement fund, but has not revealed how much of that will be used to cover the accepted claims.
No individuals or GM employees will face criminal charges for their negligence.
GM's problems began inFeb. 2014and spiraled into record recalls, fines and an investigation into deaths and injuries. GM initially claimed they knew of 13 deaths associated with the faulty ignition switch, but the correct number was nearlyten times higher.
If you or someone you love has been injured due to a vehicle defect, contact the product liability lawyers at Gordon & Partners. We can help you determine your legal options.
Call1 (855) 722-2552or fill out a contact form for a free case review.