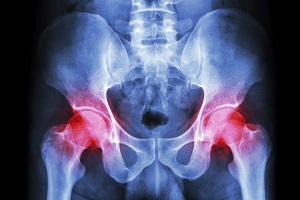 Do new medical devices receive enough scrutiny from the U.S. Food and Drug Administration (FDA) before being approved for the market? A new study out of Yale School of Medicine claims they do not, stating that most medical devices reach the market with little evidence that they work or that they are safe.
Thousands of people have died as a result of defective products that were approved by the FDA. The administration has long been criticized for the fact that 99 percent of new devices are put on the market without any clinical testing.
Only one percent of all devices, which are considered high-risk, are subject to studies before receiving government approval. The team of Yale researchers claims that those tests are not enough. The study found that each device goes through an average of one major study before being granted approval from the FDA.
The types of devices that are considered high-risk are devices are implanted in the body or support human life. This means that devices like hip replacements, intraocular lenses and coronary stents receive very little scrutiny before being used in patients.
The researchers looked at the 28 high-risk medical devices approved by the FDA in 2010 and 2011. They found that each device was the subject of an average of two studies before receiving FDA approval. In most cases, one of those studies was based strictly on the mechanical operations of the device rather than its long-term clinical effects.
The FDA does have a stipulation that could require manufacturers to carry out further studies in order to be approved. However, in 2010 and 2011, only 33 additional studies were requested for the 28 products. Five years after receiving approval, only six additional studies have been completed.
None of the devices studied have caused the death of any patients. One was voluntarily recalled because of a flaw that could be potentially deadly, and thousands of patients implanted with DePuys Pinnacle Complete prosthetic hip replacement have sued the company for adverse side effects.
The researchers noted that there is no way to track the medical devices once they leave the manufacturer, making it difficult to identify who has been given the devices, how they are being used and what impact they are having.
If you or someone you love is injured or dies because of a defective medical device, our class action lawyers can help you get the compensation you deserve.
Call 1 (855) 722-2552for a free consultation with our experienced team of legal professionals.