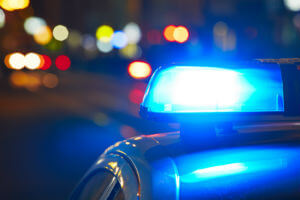 Everyone in Florida is encouraged to register their emergency contact information into the Department of Highway Safety and Motor Vehicles system. This state state-wide emergency contact information (ECI) database allows law enforcement to contact your loved ones in the event of an emergency.
For instance, if you are injured in a West Palm Beach car accident , during a natural disaster or in another situation and are unable to contact your family, law enforcement can contact them for you quickly and across state lines.
To date, more than 12 million Floridians have taken advantage of this program.
How to Register Your Emergency Contact Information
Anyone with a valid Florida driver's license or identification card can register two emergency contacts by visiting the Florida Department of Highway Safety and Motor Vehicles website. Once there, you can add new emergency contacts or update your existing contacts.
Who Can Access the ECI Database?
The ECI database is secure and can only be accessed by law enforcement. Your information is protected in accordance with the Driver Privacy Protection Act and will only be used to reach your contacts in the event of an emergency.
Why is the ECI Database Necessary?
The ECI is important because it is difficult for first responders to know who to contact in the event of an accident or natural disaster if the victim is unable to speak or his or her cellphone is locked.
If the person has suffered serious injuries, every second counts – the sooner family members are notified, the sooner they can see their loved one.
The database was developed following the death of Tiffany Olson in 2005. She was killed in a motorcycle accident on U.S. 19 in Manatee County. Her family was not notified until several hours after her death, leaving them without the chance to stay goodbye.
After the accident, Tiffany's mother and State Representative Bill Galvano began pushing for emergency contact information to be added to driver's licenses and identification cards. Since the information could not be printed on the cards, the secure online database was created.
Our South Florida personal injury attorneys believe that public education is an important step in helping to prevent accidents and being prepared during the recovery from one.
That is why Gordon & Partners is committed to helping injury victims obtain the information, resources and help they need to recover from an accident caused by another's actions.
If you were injured in an accident, contact our team today for a free, no obligation consultation to learn more about your legal options and to find out if you are entitled to compensation for your injuries. We accept cases on contingency only – legal fees are only due if we successfully recover compensation for you.
Call 1 (855) 722-2552 or complete our Free Case Evaluation form today.