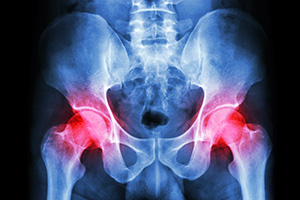 Stryker Corporation has once again extended the deadline for filing a claim over the company's ABG II and Rejuvenate hip implant devices. Claims must now be filed by April 17, 2015.
In November 2014, Stryker Corp. agreed to settle thousands of claims related to its metal-on-metal hip implants. The company agreed to provide a base payment of $300,000 to patients who received the implant and later underwent revision surgery. Payments will be adjusted according to each victims specific circumstances. Anyone filing a claim must have had revision surgery by Nov. 3, 2014.
The company originally recalled the Rejuvenate, ABG II and Accolade Modular-Neck Hip Stem products in June 2012 after complaints that the devices were causing adverse reactions. This is the second time the deadline for filing a claim has been extended.
Stryker Implant Adverse Reactions
Metal-on-metal hip implants were often used in total hip replacement and hip resurfacing surgeries. These devices were supposed to last longer than other hip implants. Unfortunately, injured patients suffered from various adverse reactions, including:
Corrosion of the implant
Metallosis
Infection
Severe joint pain
Implant loosening
Implant failure
Those whose implant loosened or failed had to undergo revision surgery, which in some cases may have been more than once.
Contact a Stryker Hip Implant Recall Lawyer
As the deadline for filing a claim has been extended, many more victims of these defective products may be entitled to compensation for what they have endured. Nothing can bring you back to an uninjured state, but what you can do is fight for your rights which is what were here to help you do.
If you would like to learn more about Florida personal injury law and how it related to the Stryker implant recall, the personal injury lawyer s at Gordon & Partners are dedicated to fighting for the rights of the injured and can help you determine what your legal options are.
For a free review of your claim, call 1 (855) 722-2552 or fill out a Free Case Evaluation form.