Sinkhole Lawyer in West Palm Beach

Sinkholes are becoming a growing problem in the South Florida area. The unexpected shifts in the ground are causing millions of dollars in property damage and some victims have lost their homes.
As this new phenomenon begins to impact homeowners in Florida, many are finding that their homeowner's insurance does not cover "ground movement." As a result, families are finding themselves fighting against big insurance companies in order to obtain the compensation they deserve.
Our attorneys understand how insurance companies work, and oftentimes they are more worried about their own interests than that of policyholders. A West Palm Beach sinkhole lawyer at Gordon & Partners will work hard to ensure that you receive the compensation you deserve if your property has been damaged by a sinkhole.
Schedule a free consultation by calling 1 (855) 722-2552.
Signs of a Possible Sinkhole
Sinkholes are large gaps in the earth's surface that often occur when water accumulates underground and dissolves bedrock. With Florida's abundant rainfall and much of the land sitting atop limestone, the state is prone to sinkholes.
Homeowners can detect a possible sinkhole by looking for certain signs of the ground shifting, such as:
Dried or dying vegetation
Foundational cracks inside a home
Cracks, voids on the land
Standing water
Unexplained loud noises inside the home
It is impossible to stop a sinkhole from developing. If your home or property is suddenly engulfed due to a sinkhole, contact a West Palm Beach sinkhole lawyer. With more than 200 years of combined legal experience, we can help you determine how to proceed with filing a claim if your insurer is denying your claim, delaying the payment process or providing too little compensation.
LIVE CHAT with a representative to schedule a free case review.
Why was my Sinkhole Claim Denied?
In 2007, a new law required insurance companies to cover catastrophic ground collapses, such as sinkholes. However, a discrepancy in the law made it easier for insurers to diminish coverage or deny a claim when sinkhole damage is widespread.
After filing a claim with an insurer, an expert may be sent to conduct tests on the property. Testing could take several days or weeks. After testing, the insurance company will request repair estimates and deny or approve the claim.
Some reasons why an insurer may deny your claim include:
Damage is not covered by the policy
Premium payments were missed
Lapse of coverage
In some cases, the insurance company may fail to properly test the property or will overlook information regarding the claim, which can lead to a denial.
Families whose property has been damaged will find it difficult to go back and forth with their insurer and wait for a positive outcome. However, you should not have to go at it alone. The experienced West Palm Beach sinkhole lawyers at Gordon & Partners can help you.
Our firm can hire our own experts to properly test your land, review your policy and speak to the insurance company on your behalf. We can help you obtain the compensation you need to get your life back on track.
Contact a West Palm Beach sinkhole lawyer by calling 1 (855) 722-2552.
Sinkholes near West Palm Beach
A 2008 map of sinkholes in Palm Beach County reveals sinkholes west of Lake Park, Boca Raton and Oakland Park. However, since then, there have been many instances where sinkholes opened up in and around the area.
In 2016, about six mobile homes in Tarpon Springs were evacuated after a 35-foot-deep sinkhole opened up. In Aventura, a car got stuck in a sinkhole when the land suddenly opened up in a parking lot. Last year, a sinkhole appeared in a Broward County neighborhood, which required a car to be pulled out by rescue workers.
In 2013, a sinkhole in Orlando that was patched up two years prior opened up again. The original sinkhole led to the death of a man whose bedroom was swallowed by a sinkhole.
It is important that homeowners confirm their insurance policy, be it for a vehicle or property, covers damage caused by ground collapses. If your property has been damaged by a sinkhole and you are not sure if your policy covers the damage, contact a West Palm Beach sinkhole damage lawyer.
Schedule a Consultation
At Gordon & Partners, our attorneys have seen firsthand how insurance companies will wrongfully deny an insurance claim or devalue a policyholder's claim. You deserve justice and compensation for damages, and we can help you obtain it.
Our attorneys work on a contingency fee basis, which means you do not pay us unless we successfully handle your claim. With a strong track record of success, you can trust a West Palm Beach sinkhole lawyer at Gordon & Partners to fight for your rights.
Call 1 (855) 722-2552 or fill out a contact form for a free case review.
Further Resources
Verdicts & Settlements
R.J. Reynolds Tobacco Company product liability.
R.J. Reynolds Tobacco Company product liability.
Jury verdict for the wrongful death of a 63-year-old man survived by his widow.
Verdict against cigarette manufacturer for family of local lawyer who died of lung cancer.
Verdict against tobacco manufacturer for family of man who died from lung cancer as a result of smoking.
Verdict for widow of man who died of lung cancer as a result of addiction to smoking.
Gordon and Partners, along with co-counsel, recently represented the family of a smoker who passed away when she was 60 years old from lung cancer caused from her long time addiction to smoking cigarettes since she was a young girl. The case was tried in Lowell, Massachusetts and resulted in a verdict of 17 million dollars on May 31, 2019.
Recovery for man and family for injuries caused by a defective auto part.
View more results
Insurance Claims News
Featured Attorney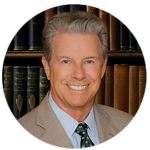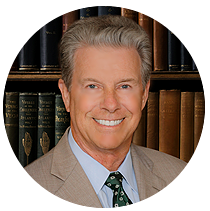 Robert E. Gordon
Robert E. Gordon is a personal injury attorney and founding member of the law Offices of Gordon & Partners. He is a strong advocate in fighting for the injured.
Read more