Aviation Accident Lawyer in West Palm Beach

– Client Reviews

Aviation accidents, although rare, almost always end in tragedy. They can cause catastrophic injury and death for passengers on the plane, as well as those on the ground.
If you were injured or lost a loved one in a plane crash, you may be entitled to compensation for your medical expenses, lost wages, and pain and suffering. Our West Palm Beach aviation accident lawyers know the intricacies of aviation law and will work to get you the compensation you deserve.
Backed by years of experience securing successful verdicts and settlements, our attorneys are committed to defending the rights of the injured. We are proud to work on a contingency fee basis, which means we do not get paid unless you win.
For a free consultation, call 1 (855) 722-2552 or complete a Free Case Evaluation form today.
Causes of Aviation Accidents
Every airline, whether it is commercial or a private charter, is responsible for hiring competent pilots, staff, mechanics and other crew members who must thoroughly maintain and inspect an aircraft before it leaves the ground. Pilots of private planes also have a responsibility to take proper precautions before taking flight.
Any failure to uphold proper safety standards can have drastic consequences and lead to devastating accidents. Some of the most common causes of aviation accidents can include:
Pilot error
Violations of Federal Aviation Administration regulations
Aircraft design or structural problems
Poorly secured baggage in overhead compartments
Faulty equipment
Scalding from hot beverages
Negligence of flight service employees
Incorrect packaging or storage of hazardous cargo
Federal air traffic controller error
Component malfunction
Poor maintenance
Bad weather
Our West Palm Beach aviation accident lawyers will investigate and analyze the root causes of an accident to determine who should be held liable and how we can build a robust case to get you the full amount of compensation you deserve.
We will proudly defend the rights of victims and their families against any party responsible for an aviation accident, including airlines, parts suppliers, maintenance companies, manufacturers and anyone else who may have contributed to the crash.
Whether you were a passenger on a plane or if an aircraft crashed into your home or property, you need an experienced personal injury attorney on your side who is well-versed in aviation law and will fight to protect your rights.
For a free consultation, call 1 (855) 722-2552 or complete a Free Case Evaluation form today.
How a Lawyer Can Help
Aviation law can be a complex field to navigate. Our West Palm Beach aviation accident attorneys have the resources and trial knowledge to handle the detailed litigation that is often involved with these types of accidents.
Among other things, we review all relevant government reports, conduct a thorough and independent investigation, report on the causes of aviation disasters, and make contact with National Transportation Safety Board officials to make sure that we have all of the evidence needed to prove that negligence caused your injuries or the death of a loved one.
No matter the type of aviation accident you are involved in, we can help you recover justice. Some types of aviation accidents include:
Commercial airline accident
Private aviation crash
Charter plane accident
Helicopter crash
Corporate jet accident
Small plane and general aviation accidents
To learn more about your legal rights and to find out if you have a case, contact Gordon & Partners today for a free case review. We have a commitment to protecting the injured and will stop at nothing to help you get the compensation you deserve for your losses.
Complete an Free Case Evaluation form to get started.
Contact a West Palm Beach Aviation Accident Lawyer
If you have been injured or lost a loved one, whether in a commercial plane, private jet, helicopter or military aircraft accident, you deserve justice. Our West Palm Beach aviation accident lawyers are committed to fighting for fair and just compensation for your losses.
With a reputation for standing up for the injured, the trusted team of personal injury attorneys and knowledgeable support staff at Gordon & Partners always have your best interests in mind.
We provide personalized service and attention to every case, beginning with your first contact with our firm and your free case review. We only work on a contingency fee basis and do not get paid unless you win a favorable verdict or settlement.
For a free consultation, call 1 (855) 722-2552 or complete a Free Case Evaluation form today.
Verdicts & Settlements
R.J. Reynolds Tobacco Company product liability.
R.J. Reynolds Tobacco Company product liability.
Jury verdict for the wrongful death of a 63-year-old man survived by his widow.
Verdict against cigarette manufacturer for family of local lawyer who died of lung cancer.
Verdict against tobacco manufacturer for family of man who died from lung cancer as a result of smoking.
View more results
Testimonials
To Scott Fischer & the Gordon & Partners staff,

It's not often enough where you [have] the experience of dealing with a staff such as Gordon & Partners. My experience has been more than pleasurable dealing with a professional…
Many thanks from both Gerry & I to everyone who worked on both our cases.
Special thanks to Wally, Bob & Emily & the rest of the team members who did such an excellent job on our cases. Each time our mouths dropped to the floor when we saw our…
We cannot express the gratitude we have for the quality of service received from Chris Calamusa, representing your firm. Exceptional is an understatement. We are very impressed with the depth of his knowledge in his respective areas of expertise…
I would like to share the very professional and enjoyable experience in dealing with Jimmy Herron.

Jimmy has been very informative and helpful throughout this process. He accommodated my family's needs, by coming to our…
Hi Scott,
I want to thank you again for representing my case in such a strong, honorable, direct, knowledgeable, expert manner. I thank you again for all that you have done for me and my mother to give both meaning to…
Recent News
Featured Attorney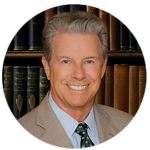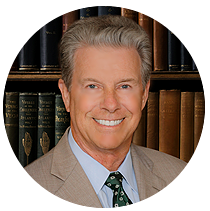 Robert E. Gordon
Robert E. Gordon is a personal injury attorney and founding member of the law Offices of Gordon & Partners. He is a strong advocate in fighting for the injured.
Read more