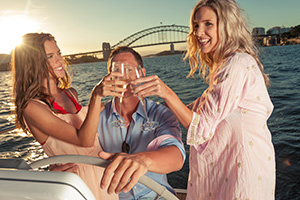 A series of legal changes could be on tap in Florida for anyone charged with Boating Under the Influence (BUI). A push is underway to include BUIs on driving records just like Driving Under the Influence (DUI) offenses.
Under the proposal, a boating under the influence conviction would be considered a prior offense for driving under the influence and would be registered with the Department of Highway Safety and Motor Vehicles. Under the proposed legislation, DUI convictions would also be considered a prior offense for a BUI.
Critics vs. Supporters
Critics argue that you dont have to have a drivers license to drive a boat and worry the bill may make law enforcement prejudge a driver they pull over.
Supporters say all bets are off for anyone caught operating machinery while under the influence.
Brewing Controversy
While everyone enjoys a day of fun in the sun, a day on the water can take a tragic turn when someone is operating a boat while intoxicated.
Florida has more boating accident s each year than any other state. Florida also has the second highest "alcohol" related boating accidents in the country based upon the U.S. Department of Transportation statistics.
According to The Florida Fish and Wildlife Conservation Commission (FWC) there were 62 boating fatalities in 2013 and nine were caused by alcohol.
In more than half of these alcohol-related boating fatalities, studies show the victim either fell overboard or capsized the boat.
Free Legal Advice
Boating accident injuries can be caused by a variety of factors. However, when an injury is caused by a defective or dangerous condition of a watercraft, the victim may be able to bring a product liability case against the manufacturer or rental agent of the boat. You may also have a personal injury claim if your injuries were caused by the negligence of the operator of your boat or other boats.
For a free case review, call a Gordon & Partners personal injury attorney in FL at 1 (855) 722-2552 or fill out a Free Case Evaluation form.