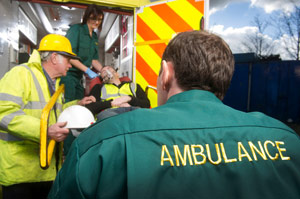 Preliminary data from the National Highway Traffic Safety Administration (NHTSA) shows that there was a 7.7 percent increase in car accident fatalities in 2015 compared to the previous year. An estimated 35,200 people were killed as a result of traffic accidents for 2015.
The data shows that the greatest increase in fatalities involved pedestrians and bicyclists. There were also increases in fatalities nine out of 10 regions of the United States. Region 4, which includes Florida, Alabama, Georgia, South Carolina and Tennessee saw a 14 percent increase for 2015, which is the second-highest regional increase.
The NHTSA attributes the increase to more Americans on the roads, but preventable driver error may be a more significant factor. In fact, a staggering 94 percent of accidents that resulted in a fatality can be connected to human error in some way.
A Renewed Focus on Safety
The NHTSA has announced a series of regional safety summits that will take place in February and March 2017. The goal of these summits is to develop new ways to combat driver behavioral challenges, including drunk, drugged, drowsy and distracted driving. Speeding and failure to wear safety belts will also be addressed. The summits will serve as an opportunity to develop new programs and initiatives to protect vulnerable road users like cyclists and pedestrians.
In addition, the NHTSA is also pushing forward new technologies that will likely cut down on accidents. Examples include automatic emergency braking and technology that would prevent drunk driving. Technologies like blind-spot monitoring and rear-view cameras will also likely be discussed.
If you or a loved one has been injured in a car accident , you have legal options. Our West Palm Beach car accident lawyers can help. Contact us today for a free, no obligation consultation.
Call 1 (855) 722-2552 or complete a Free Case Evaluation form.