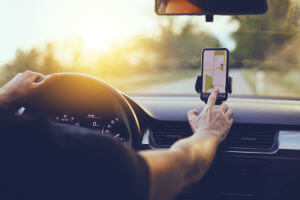 Leasing a vehicle has many different advantages, like being able to drive the latest make and model without the financial reality of owning a newer car. Although, there are some things you should consider when driving a leased vehicle, especially if you are involved in an accident.
Our West Palm Beach car accident attorneys discuss the options available to you after being injured in a crash with a leased car in Florida. We are ready to review your claim in a free consultation.
Defining a Leased Vehicle
A leased vehicle is considered a long-term car rental. At the end of the lease agreement, you have the option to purchase the vehicle. If you decide not to buy the vehicle, then it must be returned at the end of the lease agreement.
With a lease, you do not own the car. A monthly payment is due in exchange for using the vehicle for a period of time. While you have the vehicle, you are obligated to pay for any necessary maintenance and repairs on the leased vehicle.
Insurance Requirements for Leased Vehicles
Florida law requires all drivers, including those who lease vehicles, to have $10,000 of personal injury protection (PIP) and $10,000 of property damage liability (PDL) auto insurance. PIP covers you against injuries incurred with a motor vehicle, while PDL covers damages to someone else's vehicle or other personal property in an accident.
Unlike other states, Florida does not require drivers to carry bodily injury liability coverage for those injured in an accident caused by the policyholder. It is an optional add-on to any policy.
Are Repairs Covered If the Vehicle is Damaged?
Repairs may be covered depending on the level of vehicle damage and the type of insurance coverage you have. If your vehicle can be repaired, you may have repairs done.
Be sure to look at the terms of your lease as some lease agreements may require you to have the vehicle serviced at a specific location. It is also important to note that many contracts will prevent you from using aftermarket parts for repairs. Your insurance company would pay you back minus the deductible for any repairs needed.
What Happens If the Leased Vehicle Gets Totaled?
If the leased vehicle gets totaled, your lease will come to an end in one way or another. You will still owe the leasing company for the outstanding balance of the lease. However, there are some things you can do to help cover the expense. A vehicle is considered totaled if it is going to cost over 65 percent of the value of the vehicle to make any repairs.
The first thing to consider is seeing if your auto insurance pays you for the value of the vehicle. If your insurer pays some or all of the value of the vehicle, this amount can be put towards your outstanding balance. You should also see if you have extra insurance coverage known as gap insurance.
Gap insurance helps pay the difference in injuries and damages that your auto insurance is unable to cover if you are in an accident with a leased vehicle. If you lease a vehicle, you may not even realize you have gap insurance. Be sure to check as most lease contracts generally require it.
Gives Us A Call or Chat Online
If you need help after being in a crash with a leased vehicle, our legal team at Gordon & Partners is ready to discuss your potential legal options and determine if you have a valid claim for compensation.
Let us look at the terms of your lease agreement and car insurance policy to help maximize your compensation in a free consultation. There are no upfront fees unless we help you obtain a recovery.
We are standing by to take your call. 1 (855) 722-2552.