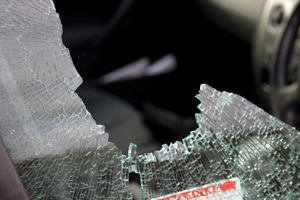 An 18-year-old woman from the Acreage died Thursday afternoon after her vehicle was struck by another car at an intersection in the rural area.
According to Palm Beach County Fire Rescue, the victim was pronounced dead at the scene. The two people in the other vehicle, a 16 and 17-year-old from Royal Palm Beach, sustained minor injuries.
At Tangerine Boulevard and 120th Avenue North, the collision occurred around 2:30 p.m. The 2007 Mercedes Benz, driven by the 17-year-old Royal Palm Beach teen, failed to stop at Tangerine Boulevard and struck the deceased's Dodge sedan. The crash sent both cars spinning into the northwest corner of the intersection.
The accident scene showed the Dodge with heavy damage to the drivers side while the Mercedes Benz had front-end damage and came close to colliding with a tree.
Reports have indicated that all three individuals were wearing seatbelts at the time of the crash. There has been no indication on whether charges are pending in the accident.
More than 500 auto accidents were reported in Royal Palm Beach in 2013. According to the National Highway Traffic Safety Administration, about 43 percent of Motor vehicle crashes occur at intersections or are intersection-related.
In 2010, the Florida Office of Highway Safety and Motor Vehicles revealed that nearly 30 fatal collisions were a result of a driver disregarding a stop sign. Failing to stop at a stop sign accounts for about one percent of all Florida accidents.
At Gordon & Partners, our personal injury lawyer s understand the devastating effects an accident can have on a victim and their family. Our deepest condolences go out the family of the young woman whose life was cut too short by a negligent driver.