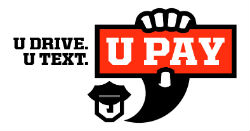 Distracted Driving Awareness Month kicked off on April 1, and the National Highway Traffic Safety Administration (NHTSA) is leading the way with the U Drive. U Text. U Pay. campaign.
From April 10 to 15, state and local law enforcement officials will be aggressively ticketing drivers who are texting or using a mobile device while behind the wheel. In Florida, texting while driving is a secondary offense, which means many drivers are still texting while driving if they believe they are not breaking any other traffic laws.
Distracted driving kills, there is no excuse for it, and it must stop, said U.S. Transportation Secretary Foxx in a public statement. Across the country, were putting distracted drivers on notice: U Drive. U Text. U Pay. Texting and driving will at least cost you the price of a ticket but it could very well cost you your life or someone else's.
Distracted Driving Statistics
Forty-five states, the District of Columbia and other U.S. territories banned text messaging for drivers of all ages. Approximately 14 states banned the use of hand-held cellphones while driving. Unfortunately, overwhelming statistics reveal that drivers are still distracted while behind the wheel.
In 2013, 10 percent of fatal crashes and 18 percent on injury accidents were reportedly caused by a distracted driver.
Of drivers under the age of 19, 10 percent of those involved in fatal crashes were distracted.
In 2013 more than 240 teenagers were killed in distracted driving accidents and more than 450 non-vehicle-occupants were killed in these types of crashes.
In 2010, more than 2,000 auto accidents in Florida were caused by a distracted driver.
Distracted Driving Accident Lawyers
At Gordon & Partners, our auto accident lawyers believe that drivers should avoid distractions while behind the wheel and recognize the risky situations they put themselves and others motorists in when they talk and drive or text and drive.
If you or someone you love has been injured by a careless driver, we can help you determine what your legal options are.
For a free review of your claim, call 1 (855) 722-2552 or fill out a Free Case Evaluation form.