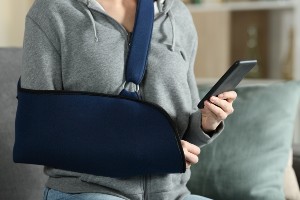 Florida is a no-fault state. All parties must turn to their own auto insurance policies to file claims no matter who is at fault for the car accident. However, this does not absolve someone from liability. It is important to establish who is at fault for the accident to avoid higher insurance premiums and to allow the ability to seek compensation if your damages exceed your personal injury protection (PIP) coverage.
If the at-fault driver has lied to the insurance company about his or her role in the car accident, it is important to take steps to protect yourself. One of which is to discuss your situation with an experienced attorney. The initial consultation at our firm comes at no cost, risk or obligation to you.
What Do At-Fault Drivers Often Lie About?
The reason at-fault drivers often lie is to avoid responsibility for an accident. If legal action is taken against them, they do not want to have to pay for any damages. An at-fault driver may lie to the responding officer at the accident scene in an attempt to avoid being ticked, arrested or fined.
Some drivers may go to great lengths to deny fault, including lying to the insurance company about:
Speeding
Using drugs and/or alcohol
Driving while drowsy
Following too closely
At-fault drivers may even lie about the cause of the accident being a mechanical issue, such as his or her brakes failing. If this were the case, they know the manufacturer of the vehicle part may be liable.
If you were involved in a hit-and-run accident, the fleeing driver may also lie to his or her insurer in an attempt to have his or her damages covered all while avoiding liability for your damages.
Protecting Yourself if the Other Driver Has Lied
The insurance company will not just take a driver at his or her word. They will conduct their own accident investigation and use their findings to determine fault. If the at-fault driver denies fault, you can take steps to establish your credibility.
Consult With an Experienced Attorney
Once you have sought medical care, it is in your best interest to consult with an attorney. He or she can help you prove that the other driver has lied about the car accident to the insurance company.
Your attorney may hire a medical expert to show the type and extent of injuries you have is consistent with being rear-ended or T-boned. When fault is being disputed, an accident reconstructionist may get involved to provide the truth about what occurred before, during and after the accident.
Additionally, an attorney will do everything possible to find inconsistencies in the at-fault driver's lies. Your attorney may look into the other driver's past to see if he or she has a history of being dishonest.
Perhaps the other driver lied about his or her involvement in a previous car accident. It was only after the police report was released that the driver received a speeding ticket at the scene of the accident.
Keep Your Statements Consistent
When you give a statement to the police and to the insurance company, it is important to remain consistent in retelling the car accident and the answers you provide. If your statements contradict each other, the insurance company will use this against you to deny or devalue your claim for compensation.
If the at-fault driver is saying one thing and you are saying something completely different, the insurance company will likely need to conduct a more detailed accident investigation. If your story has remained the same since the beginning, but the other driver's story has changed, you may have a better chance at getting the compensation you need. Credibility is everything in a car accident case.
Gather Evidence to Establish Fault
You need strong evidence to prove the other driver was at-fault for the accident. If you are physically capable, you can start gathering evidence at the accident scene. This includes taking photos of:
Your injuries
Vehicle damage
Road conditions
Traffic signs
Damage to other property
Road debris
Skid marks (or lack thereof)
Weather conditions
If there were witnesses to the accident, be sure to get their names and contact details. Objective witnesses do not have any incentive to lie about what they saw and can help support your story.
Your attorney could also help obtain evidence on your behalf through a subpoena, such as surveillance footage or dash cam footage. Either footage may show that the other driver did in fact run the red light.
Penalties of Lying to the Insurance Company
Lying to the insurance company has serious legal repercussions. In Florida, making false and fraudulent insurance claims is a third-degree felony that is punishable by up to five years in prison.
Individuals convicted of committing insurance fraud may also face civil penalties, such as:
Up to $5,000 for first-time offenders
Up to $10,000 and $15,000 for second and third-time offenders
Up to $50,000 for an intentional motor vehicle accident or to create fake documentation for an accident that did not happen to file a tort claim or a claim for PIP benefits
Lying to the police may result in criminal charges if this false information is part of the official report. If the at-fault driver lies under oath while a case is pending, he or she may be held in contempt of court.
Our Firm is Ready to Fight For Your Rights
If you have been in a car accident that was not your fault, we recommend reaching out to one of our auto accident lawyers based in West Palm Beach. We know exactly what to do when a driver is lying. Our firm has decades of experience helping our clients seek fair compensation for their damages.
Our initial consultations are 100 percent free with no obligation to hire us. Should you decide to move forward, we charge nothing up front. We only receive payment if we recover compensation for you.