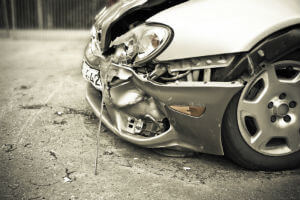 Having a car accident attorney on your side when filing a claim after an accident can be an invaluable resource. This is because dealing with the insurance company may not be easy, and the legal system is complicated. Even properly preparing a claim can be difficult and sometimes impossible without an understanding of the many laws and regulations that apply to your case.
An accomplished West Palm Beach car accident attorney can guide you through the entire process, from when you first file a claim with the insurance company to moving your case through the legal system, if necessary. Your attorney will be committed to advocating on your behalf and fighting to help you get the compensation you need.
Some of the many benefits of hiring a car accident lawyer include:
1. Communicating with the Insurance Company
One of the first steps you should take after a car accident is to file a claim with your insurance company. This will begin the process of obtaining the compensation you need. Unfortunately, although the process of receiving an insurance settlement for your claim should be simple, it often is not.
The insurer may try to reduce or deny your claim for various reason. By having an experienced car accident lawyer by your side, you can better ensure your interests are represented and you receive the compensation you are owed.
We have decades of experience working with insurance companies on behalf of our clients to ensure they receive the compensation they need. We will handle all details of your claim and will communicate with the insurance company so you can focus on what is most important: your health.
If your claim is denied, a lawyer will be indispensable in guiding you through the process of filing a personal injury lawsuit to obtain the compensation you need.
2. Gathering Evidence to Support Your Claim
When negotiating with the insurance company and building your claim, your attorney will be vital for gathering the evidence to support your claim. He or she will conduct a thorough investigation of your accident to help gather the evidence necessary for proving fault in your collision.
A car accident attorney can:
Speak with witnesses from the scene of the accident
Gather information from police officers or obtain police reports
Obtain your medical records and higher medical experts to analyze them
Find information regarding your lost wages and other related damages
Retain experts to prove causation in your case
The investigation process is extremely time-consuming. However, a car accident attorney has both the experience and resources to take on this task on your behalf.
3. Determining What Your Case is Worth
For someone with no experience in personal injury law, it can be challenging to determine what your car accident case may be worth. The value of your case will vary depending on:
The seriousness of your accident
The type of damage you endured
Who was involved in the accident
Whether you shared any fault in the crash
Your geographic area
How your injuries will affect you in the long-term
Any required follow-up medical care necessary
Past and potential future lost earnings
A car accident attorney will be able to examine the facts of your case and give you an idea of what type of compensation you can expect. This valuable experience and knowledge will help you get the compensation you deserve after an accident. It will also help you avoid low-ball settlement offers from the insurance company.
4. Providing an In-Depth Understanding of Florida Laws
Perhaps the most valuable service a car crash attorney provides is a comprehensive knowledge of Florida law.
You must know the legal requirements to prove your claim and have any hope of recovering compensation. A Florida car accident lawyer knows the many laws and regulations that could apply to your case, including the state's statute of limitations, or time limits for a car accident case.
We will walk you through the process, explaining every detail and answering any questions you may have along the way.
Our West Palm Beach car accident lawyers Can Help
A car accident attorney is a valuable ally in a personal injury case. If you have been involved in a crash, contact our team today. We can evaluate your claim and begin the investigation process immediately.
We offer free case evaluations so you know what your case is worth and how the process works right from the start. We also work on a contingency fee basis and will not charge for our services unless we recover compensation for you.
Call 1 (855) 722-2552 or complete a Free Case Evaluation form.