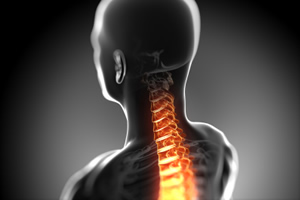 In the United States today, approximately 12,000 new spinal cord injury cases are recorded each year according to reports from the National Spinal Cord Injury Statistical Center (NSCISC). Any type of damage to the spinal cord can have lifelong effects for the accident victim. Unfortunately, many of those who have suffered from spinal cord injuries never make a full recovery. Research suggests that less than 1 percent of these injury victims are able to fully recover in their lifetime.
A spinal cord injury is defined as any damage that is suffered in any area of the spinal cord or the nerves located at the base of the spinal canal. Commonly linked to paralysis, damage to the spinal cord is a frequent outcome of severe motorcycle, car, and truck collisions in Florida. The Centers for Disease Control and Prevention (CDC) estimate that around 40 percent of all spinal cord injuries are due to some type of motor vehicle crash.
Gordon & Partners has helped to protect the rights of Florida residents for many, many years. During this time we have built a strong connection to the South Florida community, helping to seek justice for those who have suffered due to the negligence of another. With offices located in Palm Beach Gardens, Pembroke Pines, and Stuart, our experienced personal injury attorneys are able to conveniently meet with residents across the state of Florida. If you or a loved one has been involved in a crash causing spinal cord injury, Gordon & Partners is here to help.
For more information, please fill out a Free Case Evaluation form on this page.
Causes of Spinal Cord Injury
Traffic crashes today account for a large portion of the spinal cord injuries suffered today. A number of factors come into play regarding the severity of the injury and the length of recovery time. More often than not, the trauma suffered is catastrophic and requires immediate medical treatment for all accident victims involved. The spinal column is made up of 31 bones, referred to as vertebrae. These bones are crucial to the proper function of the spinal cord.
The most common injuries linked to auto accidents in Florida are spinal bruising, lacerations, and acute spinal pressure. The following are the most frequent causes of spinal cord injury:
Rollover Accidents
Head-On Crashes
These two types of collisions typically cause severe injuries for those passenger occupants involved. In addition, these specific automobile malfunctions have been known to cause serious damage:
Seat Belt Failure
Roof Collapse
Power Window Failure
Tire Tread Separation
Seat Back Malfunction
Suspension Deficiency
A wide range of additional factors certainly are involved when vehicles malfunction. However, the issues listed above are the most commonly seen defects causing spinal cord damage. Today, about 250,000 people are living in the United States with a spinal cord injury. Unfortunately, many of the accidents causing these injuries inflict damage that is irreversible.
In fact, statistics from the CDC reveal that 52 percent of those who have suffered a spinal injury are paraplegic and 47 percent of those who have suffered from spinal cord injuries are quadriplegic. Each year, there are about 11,000 new spinal cord injuries occurring in the United States.
Due to the vast dangers associated with serious auto accidents causing spinal cord damage, all of those involved in severe traffic crashes are encouraged to seek medical treatment immediately following the collisions. Far too many individuals take their injuries lightly and eventually suffer from further damage. If you or a loved one has been injured in a crash, Gordon & Partners is prepared to take on your case today.
Contact Gordon & Partners for Florida Legal Help Today
The personal injury attorneys of Gordon & Partners have dedicated their lives to fighting for the justice of all Florida residents. In our pursuit of protecting the rights of Florida motorists, we work diligently to craft a strong case that will award our clients the maximum compensation possible. Our West Palm Beach auto accident lawyers strongly believe that when the negligence of another driver causes injury or harm to you and your family, this at-fault motorist must pay for the damages that they cause.
With offices located in Stuart, Palm Beach Gardens, and Pembroke Pines, our experienced and skilled motor vehicle lawyers maintain the legal knowledge to represent you and your family. We understand the stress that you are under following your auto accident; leave it to us to handle all of the legal aspects of the case.
To learn more about your legal options, please fill out a Free Case Evaluation form above.