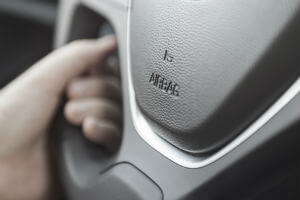 Consumers depend on automobile manufacturers to produce safe and reliable vehicles. When vehicles fail to meet safety standards, accidents can occur.
If you were injured in a collision caused by a manufacturing defect, request a free consultation with a West Palm Beach car accident lawyer to learn what legal options may exist to pursue compensation.
When a Car Is Considered Defective
For a car or car part to be considered defective, it must not be able to work in the way that it is intended to work. There are three primary categories a vehicle defect may fall under:
A defect of design, which means the product's design is inherently dangerous for the intended use.
A defect of manufacturing, in which the design is safe but a defect that arose from its manufacture made it unsafe. This defect may be due to the materials used or an issue in the manufacturing process.
A failure to warn or labeling defects. While the design and manufacture of the product may be safe, the manufacturer has a duty to warn consumers if there are inherent dangers when using the product for its intended purpose.
Common Defective Car Parts
Defects can occur throughout a vehicle, but some common defects include:
Airbags do not deploy during an accident
Airbags deploy when they are not supposed to
Airbag deployment too fast or too forceful
Seatbelts release in a collision
Seatback breaks in a collision
Collapsed roof in rollover collision
Defective electrical system causes fire
Unintended acceleration due to computer defect
Brakes fail
Power steering system fails
Tires rupture
Tires fail
Fuel system malfunctions
Defective wiring
Proving the Car Manufacturer Is Liable
Florida law allows victims to pursue product liability claims when injured by a defective product. For such a claim to be successful, you must be able to prove the manufacturer's liability, which involves these four elements:
A defect existed in either design, manufacture or labeling
The victim sustained an injury as he or she used the product in the intended manner
The victim's injury was caused by the defective product
The victim suffered damages due to his or her injury
Evidence is needed to support claims of a defective product. This evidence may include:
Accident reports
Witness statements
Instructions, warranties and/or warnings for the vehicle
Testimony from claims involving similar defects
Medical records
Call Our Firm if You Have Been Harmed
If you were injured in a car accident as the result of negligence, you may be eligible to recover compensation for your medical bills, lost wages, and pain and suffering. Our firm works hard to hold negligent manufacturers accountable and recover maximum compensation for our clients.
Request a free, no-obligation consultation to learn if you may have a claim for compensation. We charge no upfront fees and you only pay us if we recover compensation for you.
Call Gordon & Partners today at 1 (855) 722-2552.