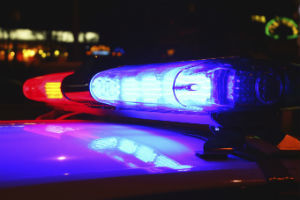 A single-vehicle crash in Davie killed the driver and seriously injured the passenger in a vehicle that veered off of Interstate 75 and fell into a large construction hole.
The accident happened on northbound I-75 near the Sheridan Street exit around 2:45 a.m. on Monday, May 23.
According to Florida Highway Patrol, the 2005 Dodge Stratus left the roadway for an undetermined reason and veered into the median where it struck a concrete drainage structure, causing it to twirl and overturn.
The vehicle came to rest in a large hole surrounded by gravel that is being used in the I-75 reconstruction project. The 24-year-old driver's body was found on the right edge of the highway, which was four lanes away from the vehicle.
Officials stated that the man was not wearing a seat belt at the time of the accident and was thrown from the vehicle when it was thrust into the air during the collision.
The 22-year-old passenger in the vehicle was also not wearing a seatbelt, but survived the accident. The woman suffered severe burns and was transported to Memorial Regional Hospital in Hollywood before being moved to Jackson Memorial Burn Center where her injuries could be better treated.
A crane was required to remove the vehicle from the hole and northbound lanes of the interstate were closed until after dawn.
Although the cause of the accident remains under investigation, recent reports indicate that the driver had received 11 traffic violations in Broward and Miami-Dade counties in the last five years, including five for speeding, one for reckless driving and one for driving without a seat belt.
The accident comes as law enforcement are placing added attention on seat belt enforcement during the month of May for the national "Click It or Ticket" campaign. The campaign is working to remind drivers that seat belts save lives.
If you have been injured or lost a loved one in a crash caused by a reckless driver, do not hesitate to contact our experienced car accident lawyers for help recovering the compensation you deserve.
Complete a Free Case Evaluation form or call 1 (855) 722-2552 to learn more about your legal options from a personal injury attorney at our law firm.