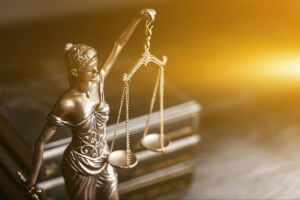 Sometimes more than one person is at fault in causing a car accident. If you file a car accident claim in Florida, you can still be awarded damages to compensate you for your injuries, even if you were partially at fault. This is because of this state's comparative fault system, which applies to many personal injury cases , including car accidents.
Comparative negligence could have a significant impact on the amount of compensation you are able to recover. A knowledgeable attorney at our firm can help you understand how this rule may affect your claim for compensation during a free, no obligation consultation.
Comparative Negligence in Florida Car Accident Cases
Under Florida's rule of comparative negligence, if you were partially to blame for an accident, you can still recover damages. Florida uses a pure comparative negligence system to determine the maximum amount of compensation victims are entitled to receive. Each party involved in the accident is assigned a percentage of fault based on their own degree of negligence in the accident.
If another party is assigned 40 percent of the fault for the accident, they will be responsible for 40 percent of your damages. If multiple parties are at fault in an accident, each party is responsible for their share of the damages, according to the percentage of fault they are assigned.
If you are found to be at fault in the accident, your compensation award will be reduced according to your percentage of fault. For instance, let's say you are involved in an accident where you are found to be 40 percent at fault and the other party was 60 percent at fault and your total damages are $100,000. Your compensation award would be reduced by $40,000, which means you can only recover a maximum of $60,000 in damages. The other party would be responsible for the remaining 60 percent of your damages.
This is a much more lenient system than contributory negligence, which prohibits victims from recovering compensation if they are in any way at fault. There are also some states that prohibit you from recovering compensation if your percentage of fault is higher than 50 or 51 percent. However, Florida allows you to recover compensation no matter your percentage of fault. In other words, you could be 99 percent responsible, but if someone else is one percent responsible, you can still recover compensation.
How Can Comparative Fault Affect My Car Accident Claim?
Comparative fault is often used as a defense to reduce the amount of damages the other party is responsible for. Insurance companies might use this rule in order to assign you more blame for the accident than you deserve. This reduces the amount of compensation the insurance company has to pay out.
Schedule a Free Consultation to Learn More
If you believe you were partially at fault for a car accident, it is in your best interest to reach out to an experienced lawyer as soon as possible. He or she can conduct a detailed investigation to determine how the accident happened and fight to show that you were not responsible for the accident or that your responsibility was slight in comparison to the other party's negligence. This can help you maximize the potential compensation that you receive from your claim.
The West Palm Beach car accident lawyers at Gordon & Partners are committed to helping you recover the maximum amount of compensation for your case. We can explain how comparative fault may apply to your case during a free consultation. We can also review your legal options and advise you on what legal course of action we think is in your best interest.
Contact us today at 1 (855) 722-2552 so we can start reviewing your claim.