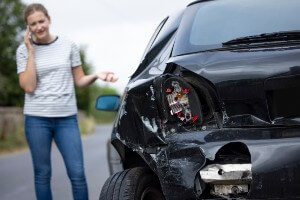 In most car accidents cases, you may be eligible to take legal action against the negligent driver for your injuries and damages. However, when a driver flees an accident scene, recovering compensation could be challenging. The hit-and-run driver may never be apprehended by the police. This can leave injured victims wondering who will pay for their medical bills, lost wages, car repairs and more.
Our attorneys at Gordon & Partners discuss how to handle a hit-and run and the laws in place for leaving the scene of an accident in Florida that may apply in your situation. An initial consultation at our office is completely free and comes with no obligation to hire our firm.
Why Hit-and-Run Drivers Flee
Drivers may flee an accident scene for many different reasons. More often than not, it is because they are afraid of being arrested for doing something illegal. Examples include:
Being intoxicated, which could warrant a DUI charge
Riding in a stolen car or driving a car without the owner's permission
Having inadequate liability insurance as required under state law
Driving an unregistered car
Driving with no license or a suspended license
Having multiple traffic tickets or citations on driving record
Having an outstanding arrest warrant
Hit-and-Run Laws in Florida
Under Florida Statutes, Sections 316.061-316.063, leaving the scene of an accident is defined as the driver's failure to remain at the site of the crash when it involves property damage, bodily injury or death. There are certain duties all drivers must do after being in an accident, such as:
Stopping immediately and staying near the site of the crash as possible
Exchanging personal and insurance information with the other driver
Providing your driver's license, registration and address to the responding officer
If there are no witnesses to a crash and there is only property damage, you must attempt to locate the property owner. Otherwise, you must attach a written notice on the property or the vehicle with your contact details where it can easily be seen.
If a crash results in obvious injuries that require medical care, drivers also have a duty to render any reasonable assistance, such as calling for an ambulance or taking someone to the hospital.
Should the other driver be unable to request assistance and you are not seriously injured, the crash must be reported to local law enforcement.
Penalties for Leaving the Accident Scene
The penalties for leaving the scene of an accident will depend on the nature of the harm or damage caused by the crash.
Accidents involving property damage – A hit-and-run driver could be charged with a second-degree misdemeanor and if convicted, face penalties of up to 60 days in jail and a $500 fine.
Accidents involving injuries – A hit-and-run driver could be charged with a second or third-degree felony and if convicted, face penalties of up to five years in prison or five years of probation and a $5000 fine. His or her license will also be revoked for at least three years.
Accidents involving fatalities – A hit-and-run driver could be charged with a first-degree felony and if convicted, face penalties of up to 30 years in prison and a $10,000 fine. If the other driver was driving while intoxicated, he or she will be subject to a mandatory four-year prison term.
Pursuing Compensation For Your Losses
Florida is a no-fault insurance state, which means you generally must file a claim with your own insurance company's personal injury protection (PIP) to recoup compensation for your losses.
If the police locate the hit-and-run driver, you may be eligible to file a lawsuit against him or her as long as you suffered serious injuries and/or significant property damage.
However, if the hit-and-run driver is not located, or he or she is uninsured or underinsured, you may be able to obtain compensation by making a claim under the uninsured motorist (UM) or underinsured motorist (UIM) provisions of your own insurance policy. This coverage is optional.
We Charge Nothing Up Front for Our Services
At Gordon & Partners, we know how difficult being involved in a hit-and-run accident can be. Drivers who cause an accident and then flee the scene are hoping to escape financial liability and potential penalties. Our car accident lawyers in West Palm Beach are ready to fight for your right to fair and just compensation. We have recovered millions of dollars for our clients.
An initial consultation with our firm is free and confidential. There is no obligation afterward to retain our services, but if you do, we charge no upfront fees. We only get paid if you do.