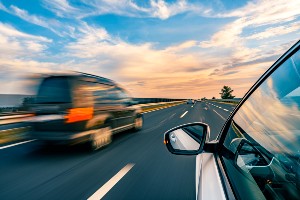 Driving always presents inherent risks. Even if you abide by the rules of the road, you can still be hit by a negligent driver. Many accidents in Florida happen when cars change lanes, especially if two cars change lanes at the same time. These accidents can cause serious injuries and significant property damage.
However, determining fault for a lane-change accident can be complex. It often comes down to the facts and what the evidence shows about the accident. The outcome is important as it impacts your ability to claim financial recovery. Our experienced West Palm Beach auto accident attorneys discuss how fault is assigned in lane-change car accident cases and what it takes to seek compensation for your losses.
If you need legal help, give us a call to schedule a free consultation. We can explain how we may be able to help you at each stage of the legal process. There are zero upfront fees to retain our services.
Florida Lane Change Traffic Law
Generally, an unsafe lane change is when a driver changes or tries to change lanes of traffic without having an open and clear path to do so. This driving practice can endanger others sharing the road.
Statute 316.085 is the Florida traffic law for changing lanes. The law specifically prohibits the following:
Driving from a direct course in any lane on any road or highway until the motorist has made certain that he or she is not being approached or about to be passed by another vehicle on either side. The move from one lane to another can only be made when it is safe and without interfering with the operation of any other vehicle traveling in the same direction.
Unsafe lane changes have dangerous consequences. Penalties for an improper lane change include fines and three demerit points added to a driver's record, which could lead to a license suspension.
If you have been in a lane-change car accident due to a negligent driver, you and your lawyer will need to prove that the lane change was improper and that change caused the accident and your injuries.
Fault for a Lane-Change Car Accident
Fault for a lane-change car accident often comes down to witnesses and other evidence in the case. The driver who leaves his or her lane of travel without a clear path to enter another lane is the one to blame.
If there was no room for the driver to change lanes, that driver is still at fault if he or she tried to execute the lane change and caused an accident. The challenge in these cases – especially if two cars change lanes at the same time – is how to know which driver made the improper lane change.
Without adequate proof, victims may not be able to cover full compensation. Lane-change car accidents can be complicated because cars are often pushed into positions that made it harder to determine how the accident happened. Courts and insurance companies will evaluate which driver had the right of way, which party or parties were negligent, and whether any credible witnesses were present.
This is why it is important to have a lawyer by your side. He or she can present all the facts and evidence gathered in your potential case in a compelling manner. Your lawyer may initiate this process by first talking to witnesses. This could include other drivers and their passengers, pedestrians and bystanders.
Physical evidence is also important. Photographs of the accident scene, your visible injuries, and an official copy of the police report are forms of evidence that could help strengthen your case.
The location of vehicle damage and debris on the road can be used in accident reconstruction. Lawyers often turn to accident reconstruction experts when fault is not immediately apparent, there is conflicting information about the cause of the accident or each party has a different version of events.
Seeking Just and Fair Compensation
Lane-change car accidents typically fall under Florida's no-fault system. Victims may be able to pursue compensation through their insurer. However, if you have suffered serious injuries, you may be able to file a claim against the at-fault party's insurance company or file a lawsuit against the at-fault party.
You can be sure that the at-fault driver will do everything possible to downplay his or her actions and role in the accident. The at-fault driver's insurance company will also use whatever tactics it can to delay, deny or minimize the amount of damages you may be rightfully owed.
Your lawyer can help you fight back by putting together a strong case for compensation. He or she can help prove what damages you may be eligible to receive by presenting the following evidence:
How much your medical bills costs
What wages you have missed while in recovery
Other expenses paid related to your injury
How the injury has caused you pain and suffering
Have You Been Involved in a Car Accident?
Our licensed attorneys know car accident victims often have many questions about their situations. That is why we offer a free consultation so we can answer their questions and discuss their options.
There are many advantages to working with a lawyer as you seek compensation for your damages. Victims who retain legal representation often obtain more compensation than those who do not.
Contact us to learn how we may be able to help you. There is no risk or obligation involved. We work on a contingency-fee basis, which means we do not get paid unless we help you obtain a recovery.