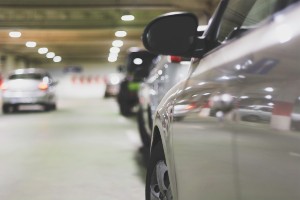 Car accidents that result in injuries and/or property damage can leave drivers unsure about how to handle the insurance claims process. When a crash occurs on private property, however, it can be even more difficult to determine who is responsible for damages. The rules that apply to public road accidents may not necessarily be applicable in these situations. Fortunately, you may still be able to pursue compensation for any losses sustained.
Our West Palm Beach car accident lawyers discuss certain factors to consider when involved in an accident on private property and how liability is determined so that a successful claim is filed to recover damages. Our firm offers free case evaluations and no fees while we work on your potential case.
What to Do Immediately After the Crash
After a crash on private property, it is important to contact the local authorities. If the accident is minor with no serious injuries, the police may not always respond to the scene. Still, it is in your best interest to request that a police report be filed.
You want to do everything possible to receive a settlement offer that accurately reflects the value of your claim. Insurance companies are notorious for delaying, devaluing or altogether denying claims when there is no official record that a crash happened.
Other things you should do include:
Get medical help if you or someone else is injured. Even if you feel you were not seriously harmed, you may have hidden injuries that can worsen over time if not treated.
Exchange personal and insurance information with the other party involved and the owner of the property, if possible. Also obtain contact details from any eyewitnesses to the crash.
Document everything by taking pictures of the accident scene, your injuries and damage to personal and private property. This could include signage or other fixed objects.
Do not accept any settlement offers made by an insurance company before speaking with an experienced lawyer. Insurance adjusters are paid to protect the company, not your best interests.
Insurance Requirements for Florida Drivers
Florida drivers are required to carry two forms of insurance: Personal Injury Protection (PIP) and Property Damage Liability (PDL). If you get into an accident on private property, you will need to make a claim from your own insurance company through the PIP coverage.
This is because Florida is a no-fault state. Regardless of fault, your insurer would pay. If you cause damage to another person's property, the other party could make a claim through your PDL coverage.
Liability for Accidents on Private Property
An important step in determining liability is to identify whether negligence caused or contributed to the accident. Negligence in accidents that occur on private property is the same as those on public property.
The other party must have owed a duty to you to prevent harm, that duty was breached due to his or her actions or inactions, which directly caused your injuries and caused you to suffer damages.
Negligence in cases that involve personal injury is often based on the actions that a reasonable person would have taken in a similar situation. It is important to note that your insurance company cannot site your negligence as a reason to not be liable for any claims filed in a crash.
Ability to Recover Damages
Florida is a pure comparative negligence state. This means that in the event of an accident, multiple parties can share blame. The amount of compensation awarded would be based on your percentage of negligence.
For instance, say your total damages are equal to $50,000 (coverage for medical bills, lost wages and vehicle damage), but you are found 60 percent responsible for the crash. You would be eligible to receive 40 percent of the total damages, or $20,000.
However, you could recover damages even if you were 99 percent responsible.
Get Fair and Just Compensation Today
If you have been injured and suffered damages in an accident on private property, Gordon & Partners is here to assist. We are prepared to fight for your rights every step of the way and know what it takes to seek fair and just compensation. To date, we have recovered millions of dollars on behalf of our clients.
We operate on a contingency fee basis, so you pay nothing up front for our legal services and no fees unless we help obtain compensation for you. An initial consultation with us is also completely free.