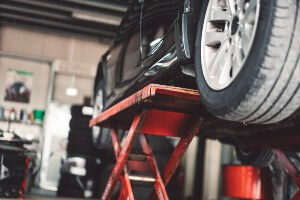 There can be many causes for a crash, such as inclement weather, driver errors and bad road conditions. However, poor or improper maintenance on vehicles can also contribute to an accident.
If a driver knew or should have known his or her vehicle had maintenance issues that could lead to a crash, he or she could be held liable for any injuries or damages to others on the road. More than one party in these cases may share the blame. This blog talks more about legal claims that may result from negligent maintenance.
Our attorneys have helped many crash victims over the years obtain the maximum compensation possible. An initial consultation is 100 percent free and confidential. We welcome the opportunity to answer any questions you may have. We charge zero upfront fees to use our services.
Vehicle Maintenance Issues Affect Road Safety
Routine maintenance can significantly affect the safe and proper working order of a vehicle. For instance, a tire with worn out treads could lead to a blowout, resulting in a driver losing control of his or her vehicle and causing a crash. Certain vehicle parts that often wear out and may malfunction include:
Lights – Be sure to check your vehicle's lights. Broken headlights, brake lights and turn signals are regular maintenance issues that can easily be repaired. A missing or burnt-out taillight can make it difficult for the rear driver to determine when the lead driver slows or stops, increasing the risk of a crash. You also do not want to ignore any dash warning lights for vehicle maintenance.
Tires – Your vehicle's tires should be regularly checked and rotated. It is recommended that tires be replaced every six years, regardless of the number of miles driven. This is because tires age over time. Hard and brittle tires can crack and separate and result in a tire blowout. Improper inflation can also cause tire failure. Bald or worn out tires should be fixed as soon as possible.
Brakes – It is important to maintain your brakes regularly. Your vehicle's brakes may not last as long as you think. Brake issues may include a grinding or screeching noise when the brakes are applied, a pulsating brake pedal, or the vehicle pulling to one side while braking. Faulty or worn out brakes should be addressed immediately to help avoid a crash.
Steering – Heavy wear on your vehicle's steering or suspension system can be identified and prevented by checking power steering belts and fluid levels. Bad alignment could cause your steering wheel to shake and vibrate. If your suspension brakes or fails, it can be dangerous.
Owning a vehicle is a responsibility. Drivers should inspect their vehicles and perform regular maintenance or they may be liable for causing a crash due to a known or suspected hazard.
Legal Liability for a Poorly Maintained Vehicle
When a driver has an unsafe and poorly maintained vehicle, he or she is not only endangering his or her life but also the lives of others. This includes any passengers in his or her vehicle, drivers and passengers of other vehicles, as well as pedestrians. When a vehicle is involved in an accident and improper maintenance is to blame, you may have a legal claim against the driver or vehicle owner.
For instance, if a vehicle owner fails to properly inflate the tires and there is a tire blowout due to underinflation then he or she may be held responsible for any injury or damage resulting from a crash.
Florida law requires drivers to use reasonable care to avoid harming anyone sharing the road, including making sure their vehicles are in safe working order. Drivers who fall short of how a reasonable person would have acted under the same circumstances may be found to have violated the duty of reasonable care. You will have the burden of proof to show that the other driver or vehicle owner was negligent.
Crash Result of Faulty Repairs or Defective Parts
A third party may also share legal responsibility for negligent maintenance.
If you get your car serviced at a repair shop that failed to properly tighten the lug nuts on a wheel and that wheel separated from the vehicle, the repair shop or mechanic may be liable for a crash. Careless or illegal repairs or allowing inexperienced mechanics to work on your vehicle is negligent behavior.
In other cases, a failed or defective part may have contributed to an accident. If a driver is unable to stop in time and hits another vehicle because his or her brakes suddenly failed, the manufacture of the vehicle or its parts may be liable for injuries due to a faulty piece of equipment.
Talk to a Licensed Attorney About Your Crash
If you were involved in a crash due to another's negligence, do not hesitate to contact our firm to learn more about your rights and potential legal options. An automotive crash attorney in West Palm Beach is ready to conduct an investigation and compile evidence to build a strong case on your behalf.
Our consultations are completely free without any risk or legal obligation involved. There are also no costs up front to pay if we represent you. We are available 24/7, day or night, to take your call.